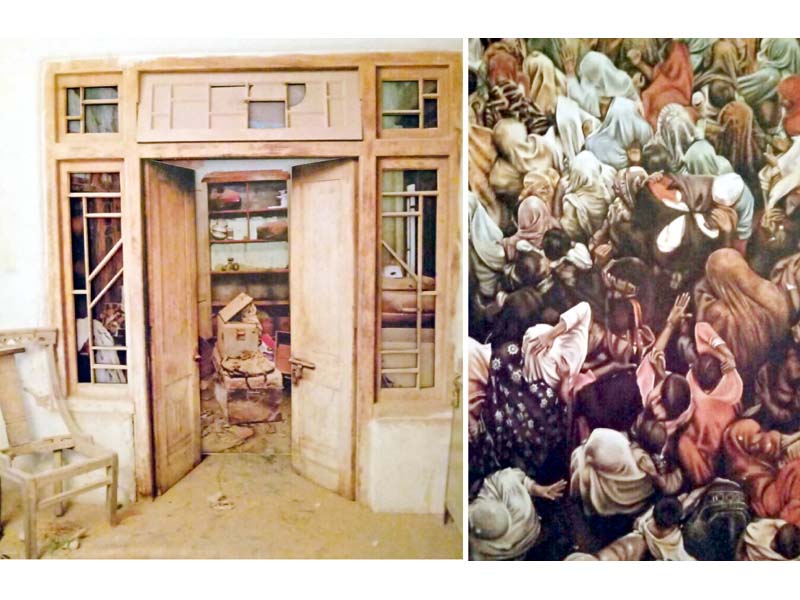 ---
LAHORE: A regional exhibition titled From Harappa to Lahore via Katas is underway at the Alhmara Art Gallery and Shakir Ali Museum.

The exhibition, featuring more than 100 paintings by as many senior and young artists, is a part of series of exhibitions organised by the Pakistan National Council of Arts representing all the provinces of country in the month of August.

Welfare: Govt to devise definition of artist 

According to the organisers, the exhibition is aimed at showcasing diversity and potential of art and artists in the country.

PNCA Director General Jamal Shah said that regional exhibitions would ultimately lead to a national exhibition at Islamabad. He added that in the past the PNCA used to hold regional exhibitions and selected works from there were displayed at the national exhibition.

Shah said Pakistan had immense cultural diversity that was depicted by artists through their works. Veteran artist Ejazul Hassan said that the council should hold a national exhibition every two years. He said that the artwork displayed at the exhibition is featuring styles and inspiration unique to every artist.

A number of artists from the province are participating in the exhibition. In the next phase, the national level exhibition by the PNCA will be held in Islamabad.

Artists paint moods and architecture on canvas

Other exhibitions, which will be held in the respective cities include, From Mehergarh to Quetta, from Akra to Peshawar via Takhbai, From Mohenjo-Daro to Karachi via Malki, From Silk Route Through Karakorum and From Takht Bhai to Potohar.

Harappa is an archaeological site in Punjab, about 24 kilometres west of Sahiwal. The current village of Harappa is 6 kilometres from the ancient site. Modern Harappa has a legacy railway station from the period of the British Raj and its population is 15,000. The Harappan civilisation experienced its height around 2,500 BC and began to decline about 2,000 BC. It was Harappa and its surrounding areas that bore the brunt of early waves of Aryans, thus transforming all the aspects of life.

Published in The Express Tribune, August 22nd, 2017.
COMMENTS
Comments are moderated and generally will be posted if they are on-topic and not abusive.
For more information, please see our Comments FAQ