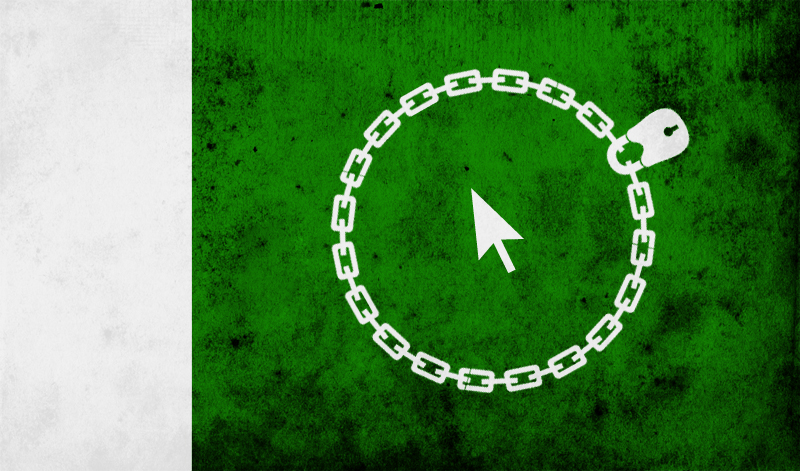 ---
ISLAMABAD: In its drive against 'cyber criminals', especially those on social media, the Federal Investigation Agency (FIA) has sought action against 64,000 Facebook and Twitter accounts on receiving complaints from state institutions and the general public.

"There are three major areas where the FIA has found social media being widely misused which are blasphemy, anti-state activities and terrorism," said a senior FIA official, who spoke on condition of anonymity.

The official called blasphemy a serious issue being used for both false and real purposes on social media. He cited the case of Mashal Khan, a university student who was lynched by a mob on false blasphemous allegations.

Cyber crime: 'PTI social media activist in FIA custody'

Former interior minister Chaudhry Nisar had also suggested that the government could ban social media networks if they failed to censor content attempting to desecrate Islam.

The government also constituted a JIT, with the FIA's counter-terrorism wing head as its chair, to find people involved in cybercrimes on social media. Interestingly, the JIT registered one First Investigation Report (FIR) against a suspect, while four others were charged and are under trial in an anti-terrorism court.

"It is very difficult to prove the allegations wrong and it almost takes a year for an individual to be cleared from the alleged insinuations," said the FIA official.

According to FIA's data, it has so far received over 7,500 complaints from the public as well as state institutions of as many as 64,000 Twitter accounts and Facebook pages being involved in blasphemy and supporting anti-state, criminal and terrorist activities.

HU teaches women the dangers of cybercrime

Interestingly, the agency has also found anti-state and hate propaganda as the second misused subject on social media, which is "extreme language, hate and negative propaganda".

As per the data, so far, one inquiry was conducted against one individual for tweeting anti-army propaganda. The agency has also identified six persons for misusing the social media against state institutions but is yet to charge the suspects.

Three FIRs have also been registered against anti-state social media users, involved in anti-state activities – in Lahore, Islamabad and Quetta. All the suspects have been arrested and charged over their crimes.

Another increasing pattern observed by the FIA's cybercrime wing is the use of social media for criminal purposes which included stalking, hurling threats and defamation against other users. The agency has also found that banned outfits have also been using social media to spread their message.

Interestingly, FIA's Islamabad Zone Director Mazharul Haq Kakakhel admitted before the Senate's Information Technology committee that the authority lacked capability to hold forensic inspection of social media users.

"We do not have the capability to track the Internet protocol of anybody found misusing cyber space," he had said.
COMMENTS (1)
Comments are moderated and generally will be posted if they are on-topic and not abusive.
For more information, please see our Comments FAQ