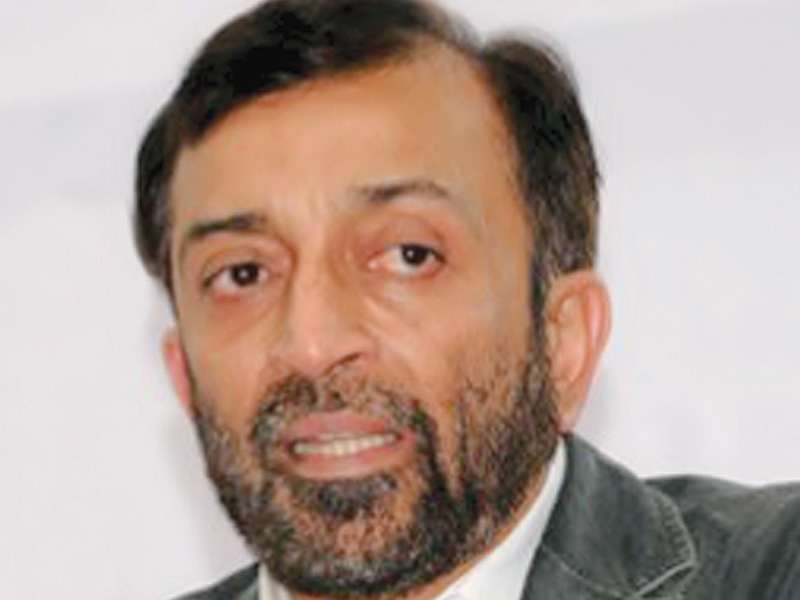 ---
There are two forces at work in Karachi, one that wants its development and the other its destruction, Muttahida Qaumi Movement-Pakistan (MQM-P) chief Dr Farooq Sattar said on Sunday.

"There are people [referring to his own party] who seek Karachi's development and then there are those who not only the want the city's destruction but are enemies of the entire country," the MQM-P leader said at the ExpoAbad event.

"Karachi generates 75 per cent of the country's revenue in taxes, but the federal government gives it only five per cent in return," he lamented.

Dr Sattar added that during his meeting with PM Shahid Khaqan Abbasi, the latter had admitted that the whole country relied on Karachi functioning smoothly.

The dark side of the apartment boom in Karachi

He went on to say that high-ranking officials were misappropriating billions of rupees and land grabbing was under way in the city.

"The residents of Karachi have been putting up with this but won't tolerate it any longer," he added.

"We haven't taken to the streets yet but it's time that we let the rulers know how much we have suffered."

Media talk: We need to develop Karachi: mayor 

The MQM-P leader said most residents of the city lived in slums and needed affordable housing schemes but the incumbent government had done nothing to make that happen.

He also criticised the government for the water shortage in the city, warning that this issue could turn into a major dispute.