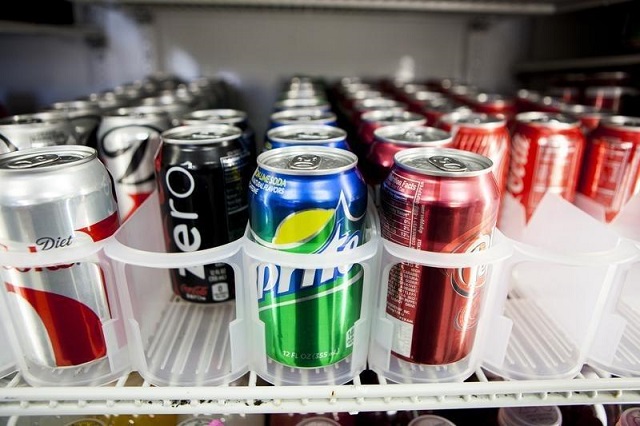 ---
LAHORE: The manufacturing and sale of counterfeit beverages is alarmingly high in Punjab, particularly in the provincial capital.

This illegal activity is continuing despite raids and confiscation of machinery by the Punjab Food Authority (PFA). An official communiqué of PFA states that the number of counterfeit cold drink factories is extremely high and the original product is almost rare in the market.

PFA seals kitchen at five-star hotel

PFA Director General Noorul Amin Mengal raided the Gulshan-e-Umar area of Green Town on Sunday and confiscated fake cold drinks from a factory. The authority's food safety officers recovered 15,220 bottles of cold drinks, four mounds of harmful colour and 18,000 empty bottles from a residential area.

PFA officials said the beverage factory was using artificial sugar, textile colour and acid to manufacture cold drinks.




The DG said a huge quantity of citric acid was found in bottles, which is extremely injurious to health. The acid was being mixed with artificial sugar to prepare 7 Up, Mountain Dew and Mirinda. The authority discarded the stock of the factory, sealed the unit and confiscated machinery. A case has also been registered against the owner. The authority was looking into the product trail by tracking purchases.

Punjab mulls ban on soft drinks in schools

The DG said that the number of factories manufacturing soda drinks was itself a questionable thing. "These counterfeit soda bottles are being sold as international brands, including Sting, 7Up, Dew and Mirinda. The authority plans to continue raids against the mafia," he assured.

"We will not let anyone play with the lives of people. We are looking into the records of these factories and will trace shopkeepers or distributers to arrest them."

PFA officials also issued warnings to these involved in selling the counterfeit products. During the last two weeks, the PFA seized over 400,000 litres of spurious soft drinks from a factory in Shahdara. The factory had sold 3.37 million fake soft drink bottles of a well-known brand.

Published in The Express Tribune, August 8th, 2017.