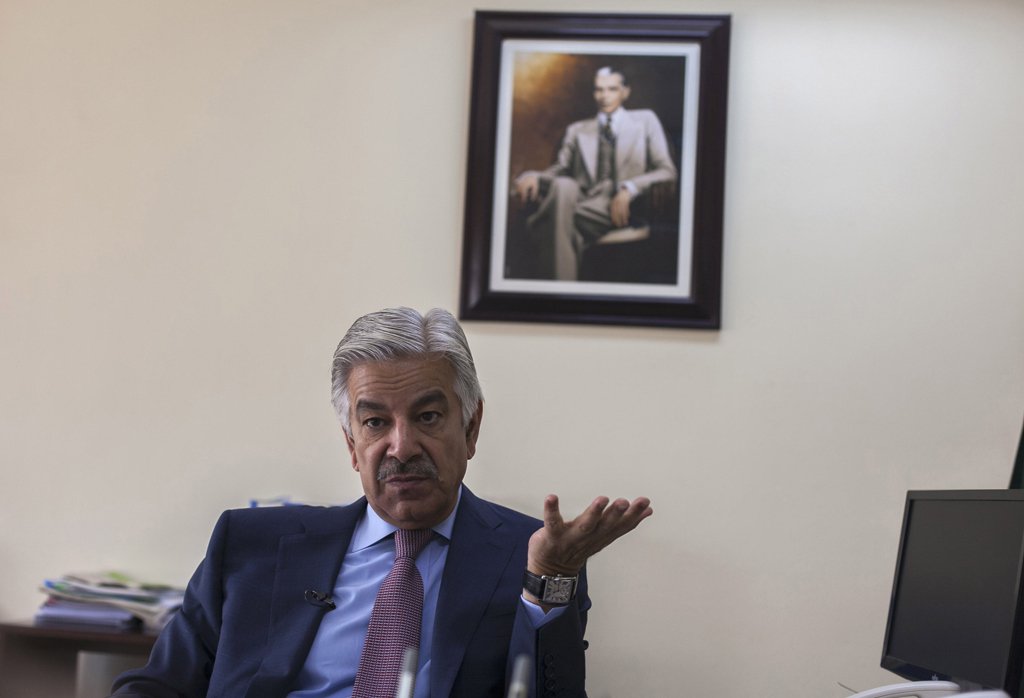 ---
ISLAMABAD: Ruling party leader Khawaja Asif has sought details of salaries the Pakistan Tehreek-e-Insaf (PTI) lawmakers received as MNAs during the time they were staging a sit-in in Islamabad against alleged rigging in the 2013 general elections.

He also sought details of allowances and perks obtained by the PTI MNAs during the period of their resignations from their membership in 2014, under the Freedom of Information Ordinance, 2002 (XCVI of 2002), from the National Assembly Secretariat.

Asif, who was appointed on Friday as foreign minister in Prime Minister Shahid Khaqan Abbasi's cabinet, sought the information in a letter addressed to Speaker National Assembly, Sardar Ayaz Sadiq.

He also requested for provision of details of the amount deposited by each member in the Prime Minister's Relief Fund. He also asked the member-wise comparative statement in respect of the said period containing all types of payments admissible being a member, amount drawn and amount deposited in the said fund.

In the saddle: Abbasi's 43-member cabinet sworn in

The letter further inquired whether each of the said members deposited whole amount of their salary, including all other allowances and perks drawn during the period in the Prime Minister's Relief Fund; and if not, member-wise amount saved by them in the said fund.

In 2014, the PTI had ended its marathon sit-in in Islamabad after 126 days. The PTI believed that the 2013 general elections were rigged and were calling for a re-election.

But in the wake of the Peshawar school massacre, Imran Khan ended the sit-in urging the government to 'reciprocate'.

Imran had said that the political crisis in the country would end if the then prime minister Nawaz Sharif announced a judicial commission to probe 'rigging' in 2013 general elections and punish those found guilty.
COMMENTS (1)
Comments are moderated and generally will be posted if they are on-topic and not abusive.
For more information, please see our Comments FAQ