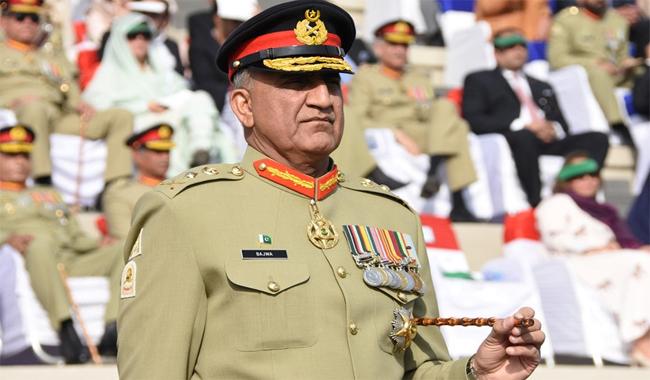 ---
Army chief General Qamar Javed Bajwa, who visited Parachinar on Friday, has announced a 'safe city project' for the city, where recent sectarian violence has claimed over 70 lives so far.

"Additional troops have arrived in Parachinar. As the safe city project has been announced, progress will soon be made in this regard," the Inter-Services Public Relations said on Friday.

"All Pakistanis are equal. We are above any sects. We are Pakistanis and Muslims," the ISPR quoted the army chief as saying, said that the nation had to collectively defeat terrorism through unity and "we will succeed in doing so."

Enemy trying to foment sectarian, ethnic divide: COAS

During his visit, Gen Qamar was briefed about the security situation and updated on the Parachinar incident. His visit was earlier postponed because of bad weather.

People began a sit-in at Shaheed Park, Parachinar, soon after the two bombs went off on Friday evening, as shoppers were out buying supplies in preparation for the breaking of the fast on one of the last days of the holy month of Ramazan. At least 75 people were killed and many more wounded when the bombs ripped through the busy marketplace crowded with shoppers.

Parachinar protesters reject PM's compensation offer

Prime Minister Nawaz Sharif announced Rs1 million compensation for the families of every victim of the twin blasts, and Rs500,000 for the wounded, but the protesters dismissed that, saying "we need to be recognised as human beings first".