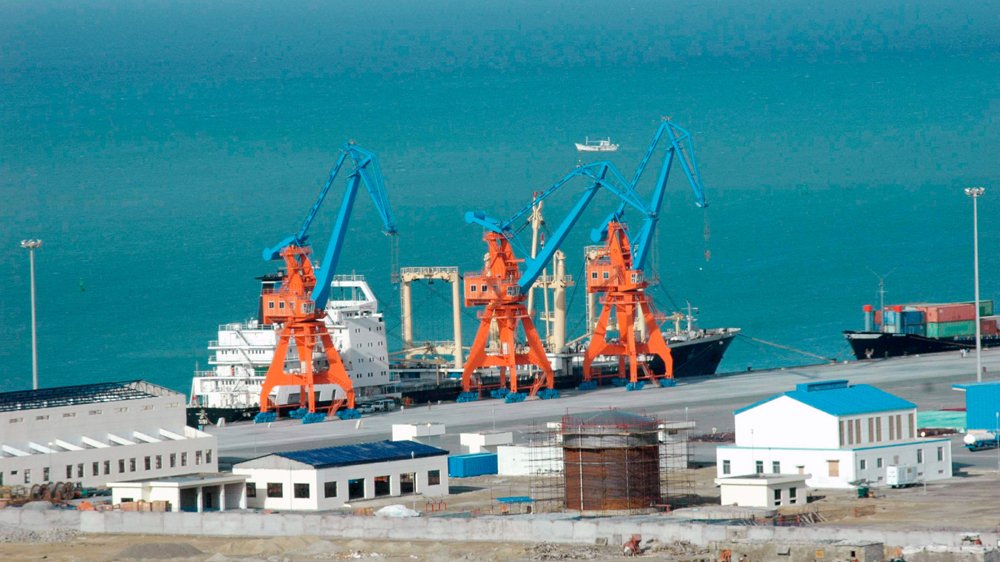 ---
ISLAMABAD: The China-Pakistan Economic Corridor (CPEC) is among the best performing projects among China's One Belt and One Road Initiative (BRI).

This was stated by Chines Embassy Deputy Chief of Mission Zhao Lijian at a conference on the 'Belt and Road Initiative and CPEC' organised by Islamabad-based think tank Strategic Vision Institute (SVI) on Tuesday. The event was held to mark the inauguration of SVI's China Studies Center.

Lijian said CPEC was the "fastest and most effective" among the projects being undertaken in BRI. He further said the 19 early harvest projects worth $18.5 billion under the multi-billion dollar CPEC project were making smooth progress.

"The multi-billion dollar CPEC project, which is being jointly undertaken by Pakistan and China, prioritises the development of Gwadar, energy projects, transport infrastructure and industrial cooperation," Lijian said.

Talking about the power projects, Lijian disclosed that a second 660MW unit of the Sahiwal coal-fired power plant had completed its test run and was ready for inauguration. The first unit of the plant had been inaugurated by Prime Minister Nawaz Sharif last month on May 24.

"With the commission of the second unit, the entire plant would give an output of 1,320 MW," Lijian said.

The Chinese diplomat added that the Port Qasim coal-fired power plant is also expected to be completed later this year in addition to the three wind farms in Sindh which were also near completion.

The bidding process for the Eastbay Expressway, which would link Gwadar Port to the national highway, was in the final stages and its groundbreaking ceremony is expected to be performed later this year, Lijian said.  Work on Gwadar International Airport is also expected to commence this year after the grant agreement for the airport and framework accords for the expressway were signed during Nawaz's visit to China last month.

Planning and Development Ministry Secretary Shoaib Ahmad Siddiqui said that "CPEC epitomises the growing mutuality of interest and vision of shared politico-economic future of Pakistan and China."

"Effective and timely" implementation of the projects, he said, was critical for the overall BRI timeline. CPEC Project Director Hassan Daud Butt said CPEC would "speed up industrialisation and urbanisation of Pakistan". He stressed on the mobilisation of all available resources, maintaining national unity, consensus, political stability, and doubling efforts to eradicate terrorism for timely completion of CPEC projects.

SVI President Dr Zafar Iqbal Cheema said China was not only playing an important role in the development and security of Pakistan but had an important influence in the entire region and beyond.

Introducing the think tank's China Studies Centre , Dr Cheema said, it would study Pakistan-China relations, the role of China in South Asia and beyond, besides carrying out an in-depth research on security, economic, development, political aspects of BRI and CPEC and their impact on regional integration.

Published in The Express Tribune, June 21st, 2017.
COMMENTS (1)
Comments are moderated and generally will be posted if they are on-topic and not abusive.
For more information, please see our Comments FAQ