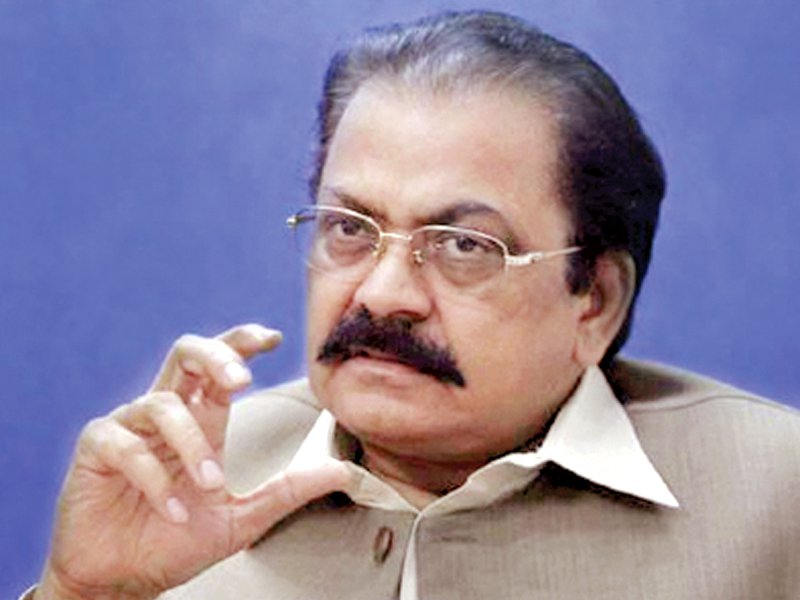 ---
LAHORE: Punjab Law Minister Rana Sanaullah on Tuesday advised the joint investigation team (JIT) probing the Sharif family's offshore assets to summon Chief Minister Shehbaz Sharif as he had answers to all its queries.

Talking to reporters at the Punjab Assembly, Sanaullah said Shehbaz could respond to the JIT's questions about the Sharif family like no other.

"Another advantage of calling Shehbaz Sharif is that he wouldn't complain about the long hours of interrogation," he added.

Panamagate: Some case record tampered with, says JIT

"Instead, the members of the JIT would tire of listening to Shehbaz Sharif briefing them about the details of the Sharif family."

The minister said it appeared that the JIT was trying to prepare a PhD thesis on the Sharif family. "Only writing a thesis can justify the abnormally long hours of interrogation," he quipped.

Sanaullah said Shehbaz had written a book, "Azam-o-Himmat Ki Dastaan and reading it would help JIT members.

"The manner in which the JIT is handling interrogations is casting a shadow of doubt over its credibility," he maintained.

JIT summons PM Nawaz on June 15

The minister said levelling allegations of tampering with records, lack of cooperation, and not even disclosing details of the officer who leaked the interrogation picture of Hussain Nawaz was unfair on the part of the JIT. "The Supreme Court should take notice of this," he added.

"The Panama Papers case is not only a conspiracy against the Sharif family but against the progress of Pakistan."