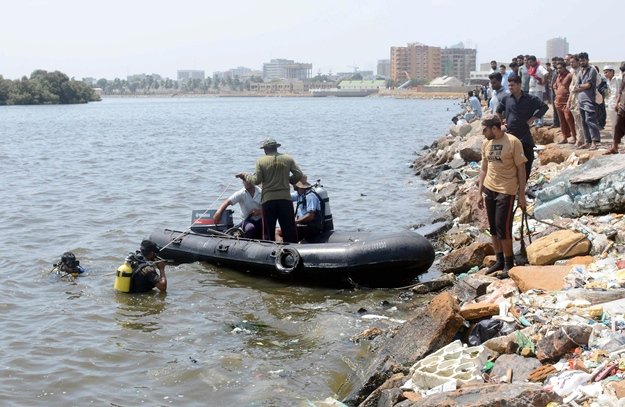 ---
KARACHI: Two teenagers drowned in Mai Kolachi Creek, Karachi on Sunday evening.

Rescuers fished out their bodies and handed them over to their families after medico-legal formalities were completed at a hospital.

The two teenagers, Hafiz Muhammad Usman, 15, and Muhammad Hassan, 17, studied at a seminary.

Four teenagers drown at Karachi's Sandspit beach

Hassan's brother, Tahir, who had arrived at the creek with the two teenagers, said they were residents of Sultanabad and studied at the Farooq-e-Azam Masjid-o-Madrassa.

"We came here to fish. Suddenly Hassan slipped from the stone he was sitting on and fell into the water," he narrated.

"When Usman saw Hassan drowning, he jumped in to save him. But they both drowned."

Tahir informed the police about the incident and Edhi foundation rescuers and Pakistan Navy divers rushed to the scene to save the teenagers.

Three fishermen drown near Manora Island in Karachi

However, they were only able to fish out their bodies after searching for them for hours.

Drowning cases increase significantly in Karachi during summer when picnickers throng its beaches to beat the soaring heat in the city.

Around 16 people have drowned at the city's beaches recently, prompting the government to impose a six-month ban on swimming in the sea.