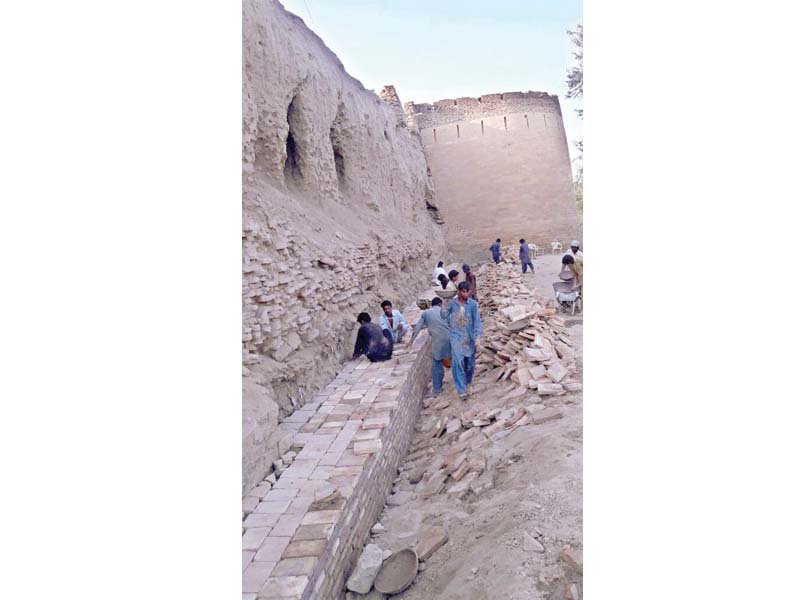 ---
KARACHI: The Sindh government plans to excavate many sites across Sindh after Eid, said culture, tourism and antiquities department officials on Wednesday.

"We are plan to excavate some sites across Sindh right after Eid and more excavations will take place in August," Sindh Culture, Tourism and Antiquities Director-General Manzoor Ahmed Kanasro told The Express Tribune.

"Locals will be participating in the excavation activity at Lakhan Jo Daro. Further excavations will also take place at Nohito after Eid," he said, adding that the entire place will be mapped out and work on it has already begun.

Sindh to repair car of man who excavated Moen Jo Daro

Lakhan Jo Daro is located in Sukkur district, around a 100 kilometres away from the world famous Mohen Jo Daro.

With the support of local and foreign researchers, these sites will shed light on the legacy of the Indus Valley Civilization.

A French archaeological team was also present around three months ago at Chanhu Jo Daro, added Kanasro. Chanhu Jo Daro is located 130km south of Mohen Jo Daro.

"Nani Gopal Majmudar first excavated the area. Later, archaeologist Ernest Mackay from the United States led an expedition here where a large number of beads and some toys were found," said Archaeological Conservator at the Sindh Culture, Tourism and Antiquities Department Ali Haider Gadhi while sharing a brief history of the area.

Let us re-excavate Moen Jo Daro, urges archaeologist

Meanwhile, Nohito is considered to be a pre-historic site from the Neolithic Period, said Gadhi.

It is here that black and red painted pottery, red slipped jars, cakes and flint blades were found, he said. However, it is not known when the area was first excavated.

"In Mohen Jo Daro alone some seals have been unearthed during an earlier excavation activity that show that Mohen Jo Daro dealt in business on the same trading lines as the Egyptians during that era," said Kanasro.

Dadahara Fort: Archaeologists urge govt to protect newly-found castle

"We are focused on renovating Mohen Jo Daro and plan to make sure rest houses get constructed in due course, besides providing a toilet facility," an official said.

Kanasro noted that an excavation activity will also take place at Umerkot to determine who was responsible for creating the place. "Was it the Mughals who came here first?" he questioned.

"The fort at Umerkot has been 80% restored. Repair work is taking place at the fort after a lapse of 200 years," Kanasro said.