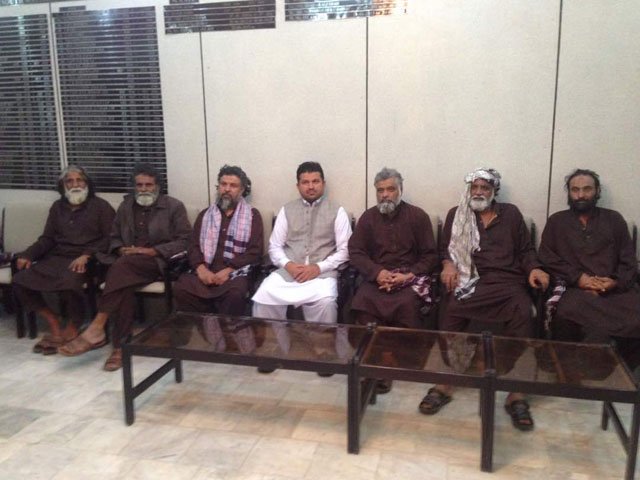 ---
PESHAWAR: Six Pakistani employees of a Polish oil and gas surveying company kidnapped on November 26 last year by the Tehreek-e-Taliban Pakistan (TTP) Sajna group in Dera Ismail Khan have been released, officials confirmed on Monday.

The abducted employees of Geofizyka Krakow have reached Wana, in South Waziristan after their release.

The company has been in liquidation since August, and a spokesperson for its parent company, PGNiG, had told Reuters at the time of the abduction that the six men were "sub-contractors."

On May 9, the workers pleaded for their lives in a video released by the militant faction. The six could be seen in the video sitting on a floor, flanked by two masked, armed TTP militants while one of them read a statement.

Two Chinese nationals abducted from Quetta

A Polish engineer from the same company was kidnapped in late 2008 near the same area and beheaded several months later.

On May 24, armed men pretending to be policemen kidnapped two Chinese language teachers from Jinnah town, an affluent residential area in Quetta.

Security in the country has improved over the last few years but many of the northwestern areas bordering Afghanistan remain volatile and dangerous, especially for foreigners and those working with foreign companies.

The semi-autonomous northwest frontier region, hard to access due to rough terrain, has long been the sanctuary of fighters from several militant groups.