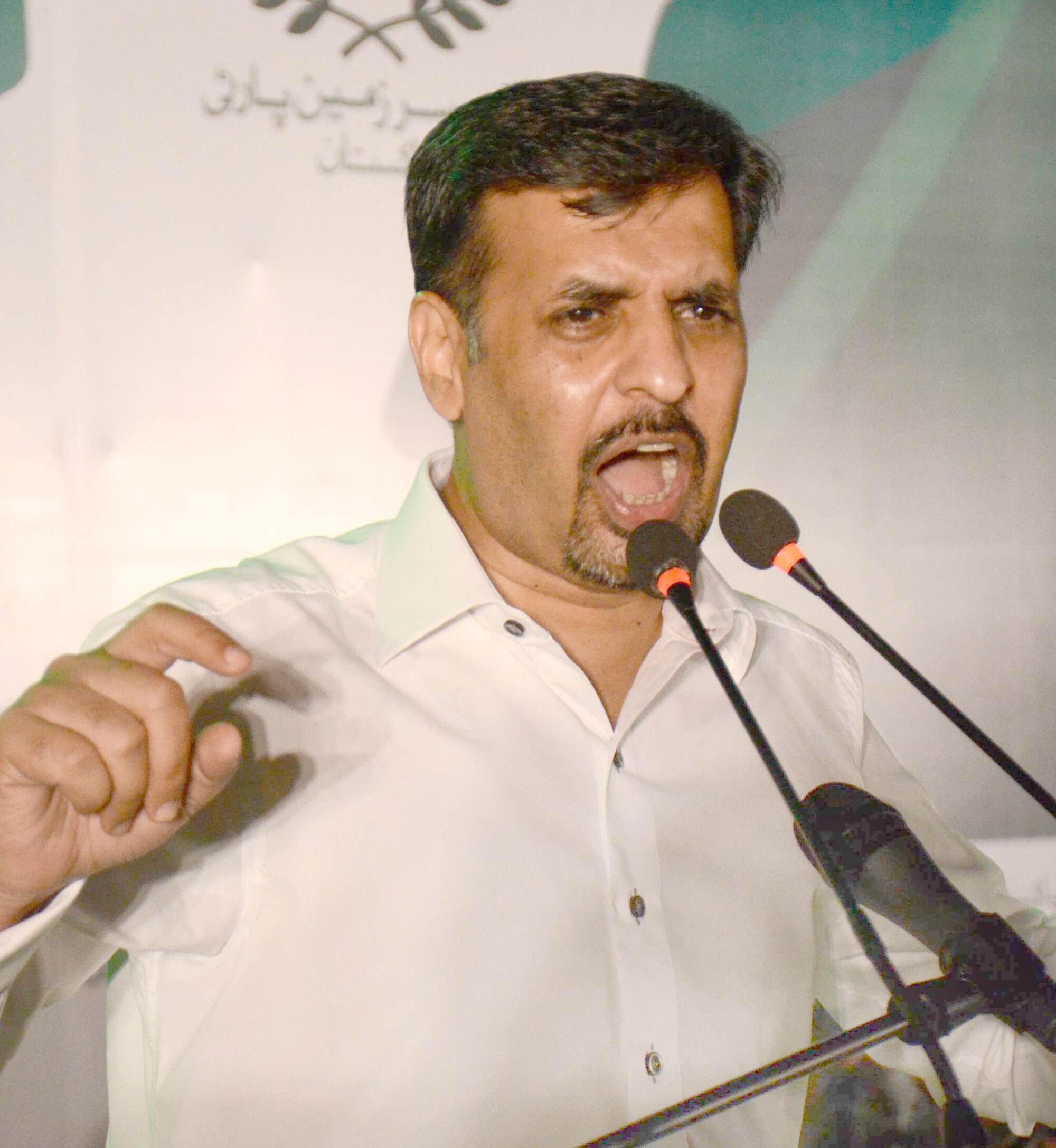 ---
KARACHI: Pak Sarzameen Party chief Mustafa Kamal recorded on Wednesday his statement in a case of illegal sale of plots before the investigation officer of the National Accountability Bureau (NAB), Karachi.

NAB had issued summons to the chief of Pak Sarzameen Party for recording his statement in the case of illegal sale of plots. The top anti-graft body summoned Kamal on Wednesday. The case pertains to illegal sale of around 400 11-square-yard plots allocated for seashell craft sellers near Abdullah Shah Ghazi's shrine when Kamal was nazim of the city.

It has been purported that the plots were first merged together to increase their size and were then sold to different people. Following a summon, Kamal, with his party's central leadership including Anis Advocate, Wasim Aftab and Dr Sagheer, visited the NAB Karachi office where he was interrogated for over two hours. "We spent nearly two-and-a-half hours there," said PSP leader Wasim Aftab while talking to The Express Tribune. "Mustafa bhai shared all of his information with the NAB officials."

NAB summons Mustafa Kamal

Meanwhile, Kamal denied all the allegations against him. "When I was oblivious about the truth and [was] working for the [Indian spy agency Research and Analysis Wing] RAW's agent, I was a Senator," he said in a statement issued on Wednesday. "Being an ex-mayor and senator, I had three police vehicles escorting me day and night, had no FIR against me, had no NAB case against me and life was peaceful. Then comes a time when things started revealing and I decided not to be a part of any anti-Pakistan and anti-humanity move hatched by Altaf (RAW agent). As a consequence, I had to leave my country to save my life, leave my family and friends, state was not able to save me and my family when I chose the right path. Then again comes a time when I decided to fight against RAW and its strong agent, Altaf. In one year's time we made Altaf bleed to death politically and then started [our] struggle against the [Government of Sindh] GOS for the basic rights of its citizens. As a consequence our security has been withdrawn, today I have FIRs on me and my people, today I am called by NAB to have two cases investigated. After seven years of my mayorship, just last week they realised that I have done something wrong 10 years back."

Meanwhile, NAB Karachi spokesperson said that Kamal was questioned over the matter but nothing could be shared with the media as investigations are underway.
COMMENTS
Comments are moderated and generally will be posted if they are on-topic and not abusive.
For more information, please see our Comments FAQ