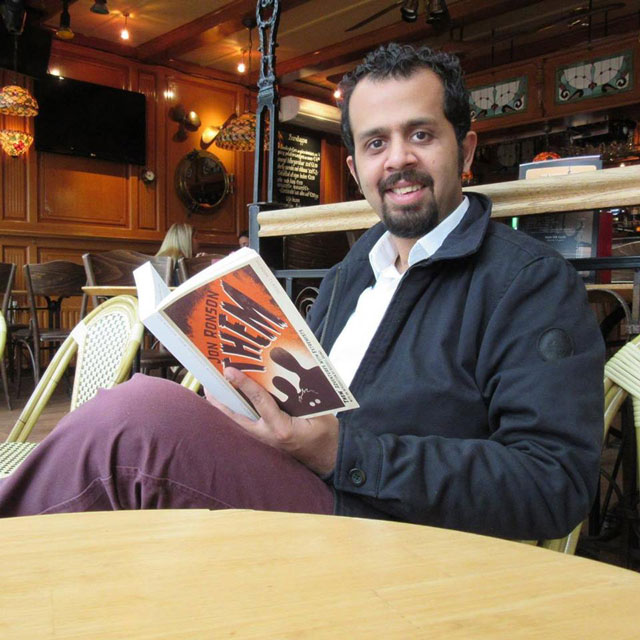 ---
ISLAMABAD: The Islamabad High Court (IHC) on Tuesday restrained the Federal Investigation Agency (FIA) from harassing a journalist who approached the court seeking protection from the investigative body.

Justice Aamer Farooq issued notices to the agency for May 29 with directions to "act strictly in accordance with law and the petitioner shall not be harassed."

Petitioner Taha Shakeel Siddiqui had filed a plea in the high court through his counsel Asma Jahangir, requesting the court to direct the FIA to desist 'from harassing citizens simply because they have expressed a view or are carrying out their professional duties'.

Journalist files petition in IHC after 'threatening phone call from FIA'

When the case was taken up on Tuesday, the counsel contended that to the best of the petitioner's knowledge there is no case registered or pending against him. However, she said, "He is being harassed by the respondents."

According to the petition, Siddiqui received a phone call from an officer in the FIA's counter-terrorism wing, deputy director Noman Bodla, on May 18, 2017.  Bodla allegedly asked Siddiqui to appear before him at the FIA Headquarters for interrogation. Petitioner said that the interrogation, as the officer had hinted, was about some journalistic articles Siddiqui had written.

The petitioner further told the court that when he showed reluctance at visiting the FIA headquarters, the said officer used threatening tone and words in a menacing manner and hung up.

The petition maintained that since the phone call, the petitioner noticed that plain-clothed men have conspicuously been pointing at his house at which the petitioner has taken due precautions of making certain that his movements are restricted or known to his family and friends.

FIA questions more people over anti-army posts

"The petitioner is a journalist and it is his responsibility to collect information and to be able to impart this information to the public at large and in this manner the petitioner has to meet several people including those in the government and at no time has anyone had any grouse with the petitioner regarding professional work, therefore the phone call from Respondent No 3 [the FIA officer] was quite shocking for the petitioner," it said.

Siddiqui has listed the Ministry of Interior, DG FIA, Deputy Director Counter-Terrorism FIA Bodla as respondents. Siddiqui is currently working as Pakistan correspondent for TV channel France 24 and as Bureau Chief Pakistan for TV channel WION. The court will now take up the case on May 29.
COMMENTS
Comments are moderated and generally will be posted if they are on-topic and not abusive.
For more information, please see our Comments FAQ