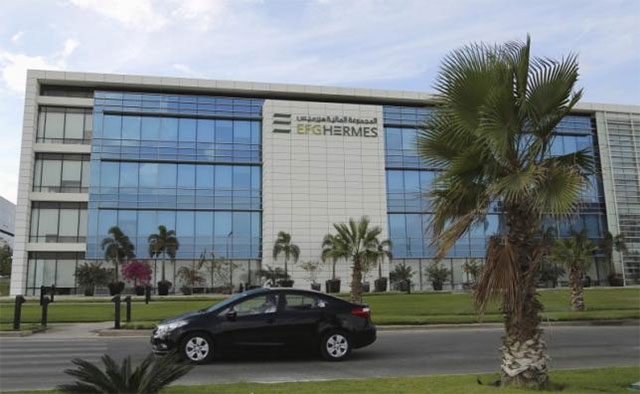 ---
KARACHI: After a gap of nine years, a foreign brokerage house has commenced operations in Pakistan ahead of the country's reclassification to the MSCI Emerging Markets Index, a development expected to generate the inflow of millions of dollars this year.

EFG-Hermes, a Cairo-based leading investment bank of Middle East and North African (MENA), has opened its office in Pakistan through the acquisition of a majority (51%) stake in Invest and Finance Securities Limited (IFSL).

EFG-Hermes Group Chief Executive Officer Karim Awad said the bank was operating in nine major countries in the MENA region, including UAE, Qatar, Saudi Arabia and Oman.

"Now, we are very proud to be in Pakistan. This is a market full of potential," he said after ringing the opening bell to begin the trading session at the Pakistan Stock Exchange (PSX) on Monday.

Pakistan upgraded to MSCI Emerging Markets Index

He said PSX's return to the MSCI Emerging Markets is set to attract significant foreign inflows. "We believe we can play a good role in bringing foreign inflows from western institutions and GCC countries to Pakistan's stock market, as well as hopefully bring new IPOs [Initial Public Offerings] from local companies," Awad said.

"We are quite bullish on Pakistan's economy and that's why we are here," he told The Express Tribune.

Foreigners leave

Foreign brokerage houses including JP Morgan, a US bank, suspended brokerage services in Pakistan about nine years ago when trading at the PSX (the then Karachi Stock Market) was suspended following the 2008 crisis.

The US bank still holds PSX membership, but it has remained dormant since then.

Cairo-based firm wants to sink teeth in Pakistan's brokerage industry

EFG-Hermes Pakistan (earlier known as IFSL) Chief Executive Officer Muzammil Aslam said the investment bank acquired 51% stake in IFSL at Rs15 per share, translating into a transaction of $1.5 million.

"The brokerage house may bring a large part of foreign inflows of around $200-250 million of the total inflows this year," he said.




PSX, IPOs gear up

PSX Managing Director and CEO Nadeem Naqvi said it was a great honour for Pakistan to have EFG-Hermes trading at the PSX. "Arrival of the foreign brokerage house (to Pakistan) at this point of time when the PSX is set to be reclassified into MSCI EM (from June 1, 2017) may pave the way for increased trading activity," said Naqvi.

He said private companies were targeting expansion across several sectors including cement, steel and auto. The expected increase in market valuation (capitalisation) would provide them an opportunity to raise financing for different projects at PSX.

PSX receives Rs8.96b against divestment of 40% stake

He said at least three giants are expected to get listed at the PSX in order to raise financing for their expansion projects.

For this purpose, they were planning to offer shares to high net worth investors and the general public through Initial Public Offerings (IPOs).

Besides, China-Pakistan Economic Corridor (CPEC)-related projects in infrastructure development are also in talks with PSX.

"Next year would see many more listings at the PSX," said Naqvi.

He said PSX, Securities and Exchange Commission of Pakistan (SECP) and 10-12 large brokerage houses that directly deal with foreign investors were in close coordination for the last one month. They were upgrading systems and IT platforms to enhance their capacities and capabilities to deal with increased foreign inflows.
COMMENTS (1)
Comments are moderated and generally will be posted if they are on-topic and not abusive.
For more information, please see our Comments FAQ