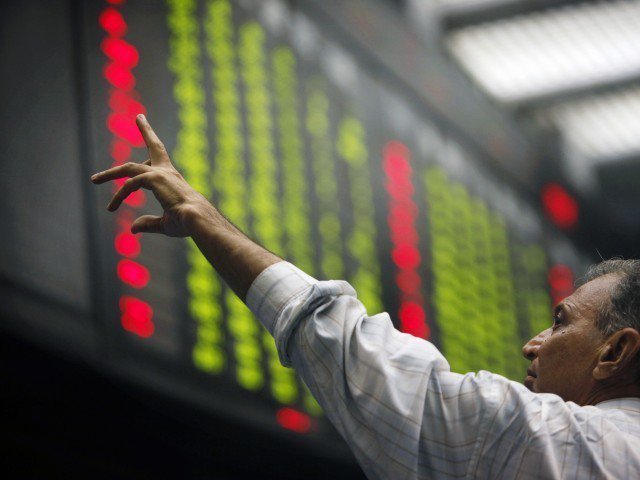 ---
KARACHI: After a gap of nine years, the Pakistan Stock Exchange (PSX) has been upgraded to the MSCI Emerging Markets status, opening its door to global investors that track the index with $1.4-1.7 trillion in hand.

MSCI, a leading provider of international investment decision support tools, announced the changes to its indexes as a result of its May 2017 Semi‐Annual Index Review, including upgrading Pakistan as an emerging market from a frontier market status.

Market watch: KSE-100 ends shy of 52,400, gains over 600 points

"The MSCI Pakistan Indexes will fully converge with the MSCI Provisional Pakistan Indexes, effective June 1, 2017," said the press release issued early Tuesday morning. "There will be no additions to and ten deletions from the MSCI Pakistan Index. There will be eleven additions to and six deletions from the MSCI Pakistan Small Cap Index."

As per the decision, six large-cap stocks will now be part of the MSCI Pakistan Index with effect from June 1, 2017.



Oil and Gas Development Company


Habib Bank Limited


United Bank Limited


Lucky Cement


MCB Bank


Engro Corporation



Additionally, 27 small-cap stocks were included into the MSCI Pakistan Index.



Bank Alfalah


Engro Fertilizers


Fauji Cement


Fauji Fertilizer Bin Qasim


Fauji Fertilizer Company


Ferozesons Laboratories


Honda Atlas


Hub-Power Company


IGI Insurance


Indus Motor Company


International Steels


DG Khan Cement


Kot Addu Power Company


Maple Leaf Cement


Millat Tractors


National Bank of Pakistan


National Refinery


Nishat Mills


Packages


Pak Elektron


Pak Suzuki Motor Company


Pakistan Oilfields


Pakistan State Oil


Searle Pakistan


Shell Pakistan


Sui Northern Gas Pipelines


Thal Limited



Many global institutional investors use different MSCI indexes – such as frontier, emerging, China and US markets – to create balanced portfolios to generate maximum returns while keeping in view their overall risk appetite.

Market watch: KSE-100 increases another 965 points

MSCI's decision to upgrade Pakistan from the Frontier Markets status is also expected to generate inflows of global portfolio investment in the range of $200-500 million, according to JS Global Research.

The euphoria

Excitement over Pakistan's return to the MSCI EM has helped the KSE-100 increase 8.6% this year alone, with political uncertainty over the Panama case verdict holding back a greater increase. Since the verdict announcement on April 20, the KSE-100 has increased over 10% with most analysts and brokerage houses saying that the bullish run is likely to continue.

In calendar year 2016, Pakistan was the top-performing market in Asia with a 46% return.

Currently, the KSE-100 is positioned at its all-time high of 52,387.87 points despite the fact that foreigners have been net sellers of over half-a-billion dollars since June last year. With the official reclassification, most analysts note, the outflow is likely to reverse.

Pakistan Stock Exchange: MSCI upgrade revives foreign investor interest

Pakistan was part of the MSCI EM Index between 1994 and 2008. However, the temporary closure of the then Karachi Stock Exchange in 2008 led MSCI to remove it from the index and classify it as a "standalone country index". MSCI then made Pakistan a part of the Frontier Markets Index in May 2009.
COMMENTS (6)
Comments are moderated and generally will be posted if they are on-topic and not abusive.
For more information, please see our Comments FAQ