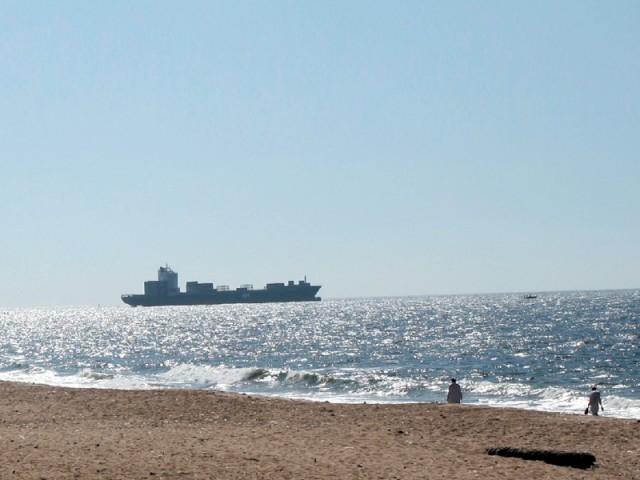 ---
KARACHI: Three fishermen died when their boat capsized as they were nearing Manora Island on Saturday.

A boat, carrying 12 people, overturned just off the shore near Manora Island. As a result, three people drowned, whose bodies were later recovered by rescuers. The remaining nine people were saved by rescue workers and Edhi divers.

The deceased were shifted to Civil hospital for medico-legal formalities. The victims were later identified as 55-year-old Sakhi Muhammad, son of Adam, 50-year-old Haroon, son of Muhammad, and 45-year-old Muhammad Moosa, son of Majid. They were residents of Macchar Colony of Docks area and Ibrahim Hyderi.

Six members of a family drown at Manora beach in Karachi

According to the police officials, the nine fishermen, who were saved by the rescuers were out of danger and released from the hospital after provision of first-aid treatment.

The group of fishermen left from Keamari for fishing as per routine when their boat capsized, said the police, adding that reason for the boat overturning has yet to be ascertained. The bodies of the fishermen were later handed over to their families for burial process.

Last week, four young friends drowned while another was rescued from Hawke's Bay beach. A group of friends went to Hawke's Bay for a picnic and stayed the night on Saturday. On May 14, four friends lost their lives while they were on a picnic at the same beach, when a group of friends went to Hawke's Bay for a picnic and stayed the night.

Four friends drown at Karachi's Hawke's Bay beach

Drowning incidents are common in Karachi during the summer season when picnickers throng to the beaches to beat the soaring temperatures. Despite a number of incidents of drowning every year, the relevant authorities have failed to take concrete measures to avoid such mishaps.