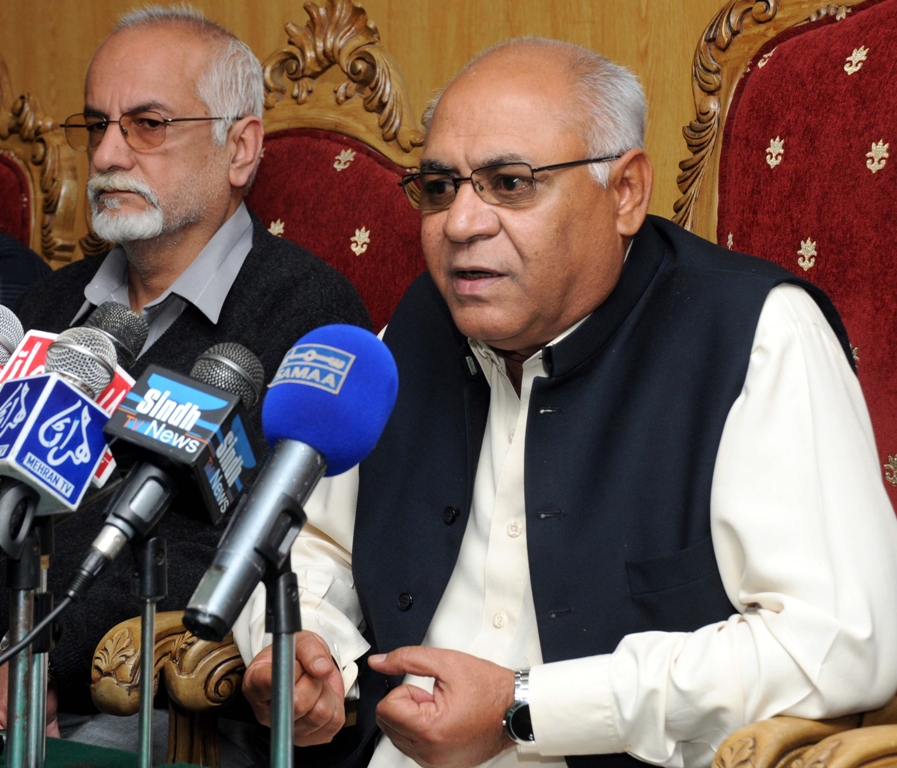 ---
HYDERABAD: Federal Minister for Ports and Shipping and president of the National Party Senator Mir Hasil Khan Bizenjo has accused India of sponsoring terrorist elements in the guise of Baloch and Sindhi separatists.

"I apologise to the people of Sindh over the Gwadar incident [killings of nine Sindhi labourers on May 13]. Even my political party's two leaders and 50 workers have been gunned down by terrorists in Balochistan," the minister said while talking to the media at the Hyderabad Press Club on Thursday.

According to Bizenjo, the slain labourers were working on a road project whose contractor was affiliated with the NP.

"It isn't a project of the China-Pakistan Economic Corridor or the one being executed by the Frontier Works Organisation. It is actually a Rs40 million project for the construction of a small road," Bizenjo clarified.

Sickening violence: Gunmen kill 10 labourers execution-style in Gwadar

The slain workers belonged to Naushahro Feroze district of Sindh. The minister said a joint investigation team is probing the incident.

Bizenjo, while referring to India's Prime Minister Narendra Modi's public statement in which he said that Baloch were calling for his help, said that showed that India was behind terrorism in Pakistan.

The NP president said India's involvement in Balochistan was an open secret, adding some innocent Baloch were being misguided by foreign hands. "The perpetrators are sitting in their own countries. But they are getting the Baloch killed."

The federal minister insisted that the impression about CPEC undermining Balochistan's autonomy was misplaced.

Village mourns as Gwadar victims laid to rest

"CPEC in no way threatens the [provincial] autonomy," he stressed.

Bizenjo underscored the need of improving bilateral relations with Iran and Afghanistan. The Baloch leader urged all political parties and the state to form a unanimous strategy for the country's security and development.

Pakistan Muslim League-Nawaz's central vice-president Syed Shah Muhammad Shah accompanied Bizenjo.