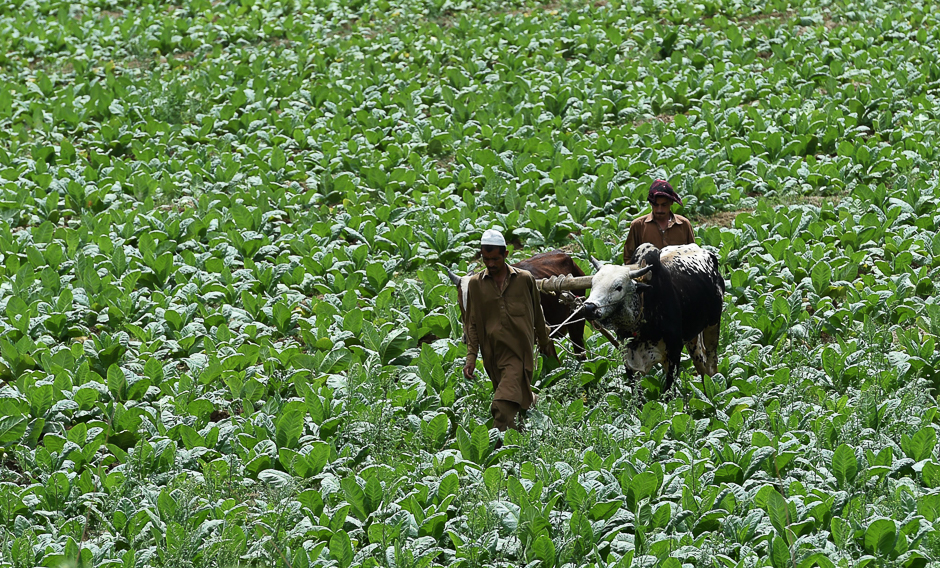 ---
LAHORE: Terming it vital for the survival of growers and the country, farmers have urged the United Nations (UN), the US and the World Bank to ensure nonstop supply of water to Pakistan under the Indus Waters Treaty (IWT).

Addressing a news conference at the Lahore Press Club on Sunday, Central leaders of the Pakistan Mutahidda Kissan Mehaz (PMKM), including Ayub Khan Mayo, Sardar Tariq Bugti and Farooq Amanullah, underscored that fair distribution of water between India and Pakistan had immense importance not only for the survival and livelihood of people, but also peace in this region.

Construction of several water and power projects on Indus, Jhelum and Chenab rivers by India were a serious threat to river flows towards Pakistan, a lower riparian state.

They said farmers from across the country would gather in Islamabad on October 19 to lodge their protest on what they called the Indian failure to comply with the Indus Waters Treaty. Farmer leaders said growers would be left with no option but to amass in the diplomatic enclave in the federal capital to present a memorandum to representatives of the UN, the USA and the World Bank.

They were of the view that Indian hegemonic policies in South Asia had resulted in squeezing water supplies to Pakistan from western rivers.

They said it was unfortunate that India had openly threatened to stop flow of the rivers and a series of dams and hydropower projects had been planned or already constructed on Western rivers that were allotted to Pakistan under the Indus Waters Treaty.

The farmers stated such a huge infrastructure can be manipulated to restrict flows of river towards Pakistan.

The stance of the Indian leadership is aggressive as far as the flow of western rivers was concerned, PMKM leaders observed.

They noted that Indian designs were obvious in this regard, adding the instances of IWT's violation were testimony to this fact.

During negotiation over designs of several projects, they said it emerged that India tried to increase storage capacity of certain projects on western rivers. "Unfortunately, some of these violations were allowed against the spirit and provisions of the treaty."

With the support of 18 farmer organisations, they said thousands of growers from all the provinces would attend a demonstration in the federal capital. He said the rally would be held on the 57th anniversary of IWT.

The PMKM leaders also asked the federal and provincial governments to take immediate steps to increase water storage capacity so that the issue of scarcity could be resolved.

They also stressed the need for early completion of Kachhi Canal project. After a lapse of 12 years, work on the first phase of Kachhi Canal could not be completed, which was sheer injustice with the people of Balochistan, they concluded.

Published in The Express Tribune, May 8th, 2017.