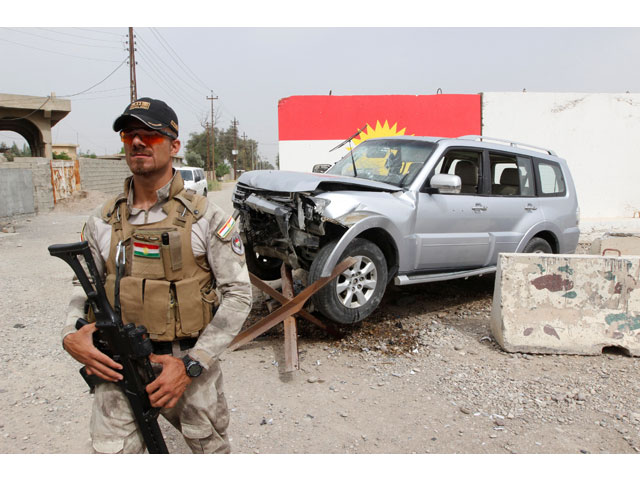 ---
HABBANIYAH, IRAQ: Militants killed at least 10 soldiers in the western Iraqi province of Anbar on Tuesday in their latest deadly attack on security forces in the area, officers said.

The latest attack near the remote outpost of Rutba brought to at least 26 the number of members of the Iraqi security forces killed by the Islamic State group in the area in recent days.

"We had 10 soldiers killed and six wounded in an attack by Daesh early this morning," an army lieutenant colonel told AFP, using an Arabic acronym for IS.

A police officer and a local official confirmed the attack and casualty toll.

The army officer said IS attacked a 1st Division base in the Saggar area, east of Rutba, using mortar rounds and rockets before fighters armed with rifles tried to storm it.

He said the ensuing clashes lasted two hours until 7:00 am (0400 GMT).

US-backed Syria force advances against Islamic State in Tabqa: monitor

Rutba lies about 390 kilometres (240 miles) west of Baghdad in the vast province of Anbar and is the last sizeable town before the border with Jordan.

Anbar is a sprawling desert province traversed by the Euphrates River and borders Syria, Jordan and Saudi Arabia.

It has long been an insurgent stronghold, and IS already controlled parts of it when it swept through Iraq in 2014 to take over around a third of the country.

Pro-government forces have since retaken most towns and cities in Anbar, but the militants still control some areas near the Syrian border and have desert hideouts from which they harass federal forces.

According to figures provided to AFP by several Anbar officials, at least 26 Iraqi personnel -- including members of the border guard, the army and the police -- have been killed in the area since April 23.
COMMENTS
Comments are moderated and generally will be posted if they are on-topic and not abusive.
For more information, please see our Comments FAQ