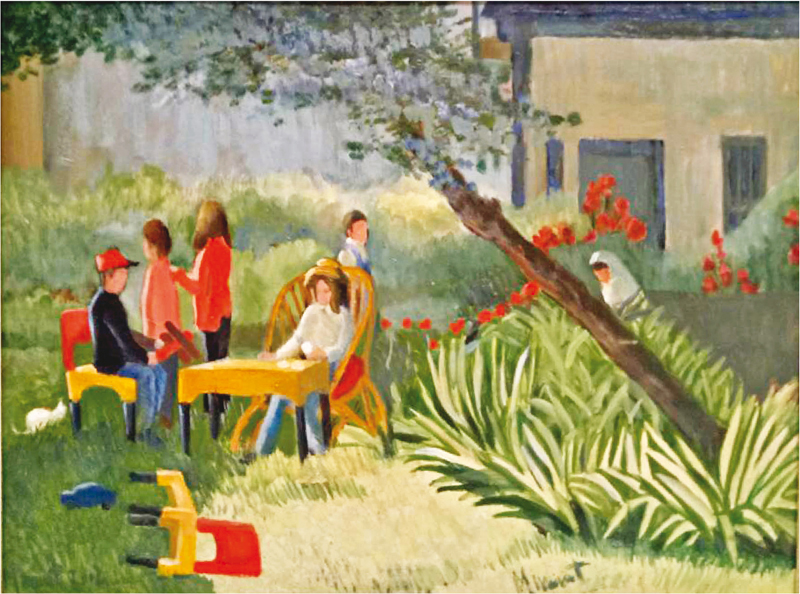 ---
LAHORE: A collection of 47 art pieces, including some still-life paintings, by senior artist Musarrat Hasan is under way at the Zulfi's Art Gallery till May 7.

The exhibition called 'Retrospective' includes the artist's work in medium oil and water or pastels on canvas, ranging from the 1960s to the present.

The theme of artist's work revolves around landscapes, still life and portraits, featuring men and women, young and old, representing the terrible social divide of our society.




Some paintings, featuring families engaged in a dinner, passing time on hill stations which appear as moments captured in times, are also on display. Exhibition curator Zulfikar Zulfi says portraits have remained the favourite theme for the artist and one gets a certain feeling of calmness and innocence oozing out of the personalities depicted in her work.

"The art of creating portraits is a very sensitive matter in a way that the artists often end up inter-mixing their personality traits with that of the subject being painted," Zulfikar said. "But what makes Musarrat's work unique is that she effortlessly manages to retain individual personalities in all of portraits, thereby giving each of her portrait a sense of individuality," he added.

According to Zulfi, each work is unique in the sense that it expresses its own particular concern, her works have extraordinary diversity and she abstains from flattery, painting a demeanour of humbleness.

Speaking about Musarrat's work, art critic Quddus Mirza said she is an artist, who reaches the essence or rather the soul of things and portrays what takes place beyond the lens of the human eye. Her portraits defy the dependence on a mechanical look to record resemblances. Rather she sees to portray the reality behind momentary existence.




Her portraits of family, friends, acquaintances and other people offer a glimpse into the psychological self of those who pose for her, he said. "Mussart's work has the ability to revert back to the lives of beings, so one can associate with her models warmly, even to those whom we see from their back."

A renowned art critic Marjorie Husain said, Musarrat is an icon in the world of culture in Pakistan. "After viewing the artist's portraiture, one discovers the subtlety of the brush strokes and coloration that creates the mood of the paintings and reveal the sitter's individuality," she said.

Mussart Hasan has written six books on Pakistan's well-known artists and art history. She did her PhD in Fine Arts from the University of Punjab in 1996.

Published in The Express Tribune, May 1st, 2017.