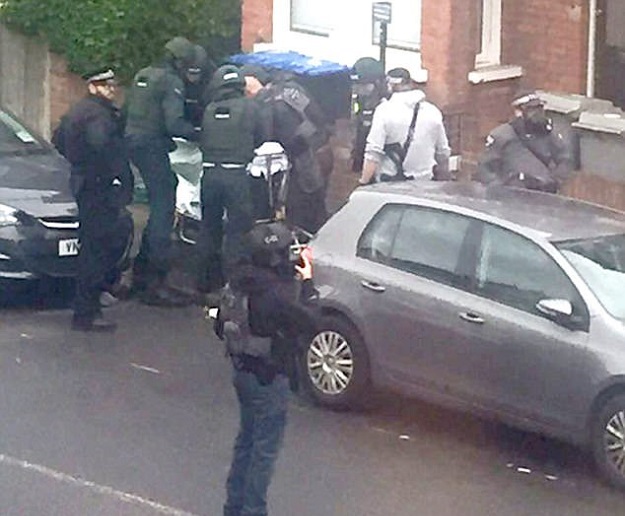 ---
A video showing London Metro Police dragging a burqa-clad woman off a bus on Wilesden High Road in northwest London has emerged on the social media, the Independent reported.

https://twitter.com/MohB95_/status/858029930508152833

According to witnesses, police forced the woman to lower her face-covering veil, pushed her against a shop's doorway while her bags were being searched by undercover officials. The woman, who seemed to be in 20s, was let go after a thorough search and questioning by the officials. Some by-standers claimed the police believed she had explosives with her.

"They were searching her bags and I heard them saying there were detonators inside," the man who recorded the video told reporters. "I have never seen her before. They made her take the veil off while they searched her in a doorway."

London police shoot one, arrest four in counter-terrorism operation

"As she came off more police came off directly behind her," he said.

"About five minutes before a guy was standing directly next to the bus stop with an earpiece," the man revealed. "I thought he was lost but he was obviously orchestrating the entire operation."

In what was termed as a 'counter-terrorism operation' by the Scotland Yard, one young Muslim woman was shot while four others were arrested on Thursday.  The woman who was shot is in serious but stable condition, police said. She has not been arrested yet and is under police guard at the hospital, according to the statement, Reuters said.

All those arrested after London attack now released: British police

All four people were arrested on suspicion of the commission, preparation and instigation of militant acts, metropolitan police said in a statement, adding that the incident was not connected to the arrest in Whitehall, where a man carrying knives near Prime Minister Theresa May's office was arrested on suspicion of preparing an "act of terrorism".
COMMENTS (7)
Comments are moderated and generally will be posted if they are on-topic and not abusive.
For more information, please see our Comments FAQ