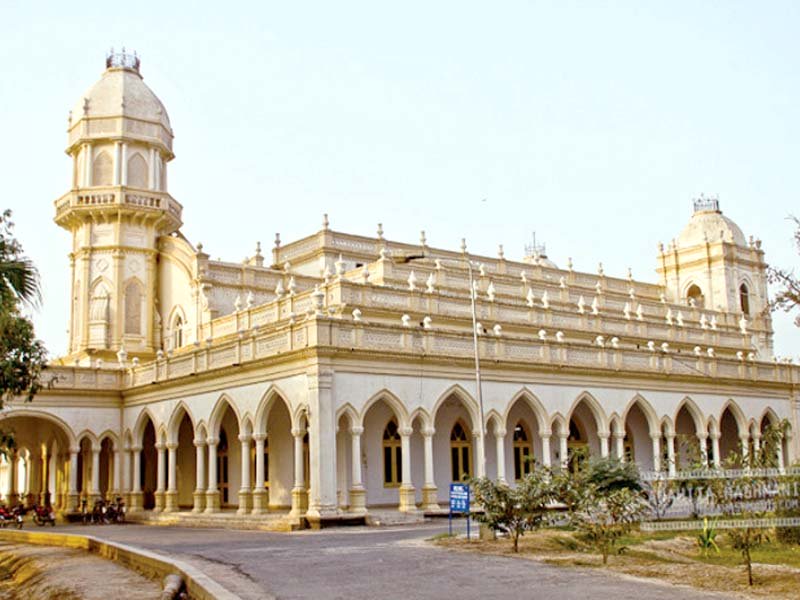 ---
BAHAWALPUR: With an imposing architecture of Italian variety, the red-brick structure of Bahawalpur Central Library is considered as the city's identity – a relic of its glorious culture.

The well-stocked library is counted among the most emblematic of the city's monuments. The foundation stone of the library building was laid on March 8, 1924 by Sir Rufus Daniel Isaacs, then the Viceroy and Governor General of India on the eve of coronation of the Nawab of Bahawalpur State, Nawab Sir Sadiq Muhammad Khan Khamis Abbasi.

The second largest library of Punjab, the Bahawalpur Central Library is famous for its treasury of books. It contains a whole array of subjects and thousands of documents including rare manuscripts of historical importance.

Long considered by historians as one of the prides of Bahawalpur, the library is now struggling for its upkeep, chiefly because funds have tapered off to a trickle.




The cash problem is manifesting itself in varied forms. The historic building is in a state of disrepair but funds provided for its maintenance are scarce.

The situation is depressing given the role this library has played over the years. It has a tradition of promoting book culture by organising literacy walks, debates, seminars, exhibitions, book fairs and educational activities. It has also kept its doors open for the visually and physically challenged by making available materials best suited to their needs.

The library houses files of historic newspapers and copies of rare Quran editions.

Currently, more than 300,000 books, magazines and other reading material are available in the library. Most notably, all national newspapers published since 1947 are preserved here.

The number of its regular members is more than 12,000 and it has been catering to the educational needs of the Islamia University Bahawalpur, Quaid-i-Azam Medical College Bahawalpur and other educational institutes. There are separate reading rooms for women and children that provide a reader-friendly environment.

While speaking to The Express Tribune, student of Islamia University Nabeela Qamar said: "I visit the library often as it offers a large variety of books and helps in increasing the knowledge, especially about the Bahawalpur State."

Another student Anees Baig told The Express Tribune, "I am working on a thesis and the library provides several books on the topic which helped me a great deal."

He added during summer season, the building gets hot therefore an air conditioning system should be installed while the furniture also needs some repairs.

Chief Librarian Dr Javed Iqbal told The Express Tribune due to the lack of funds, it is not possible for them to install the air conditioning system and purchase or repair furniture.

Published in The Express Tribune, April 25th, 2017.
COMMENTS
Comments are moderated and generally will be posted if they are on-topic and not abusive.
For more information, please see our Comments FAQ