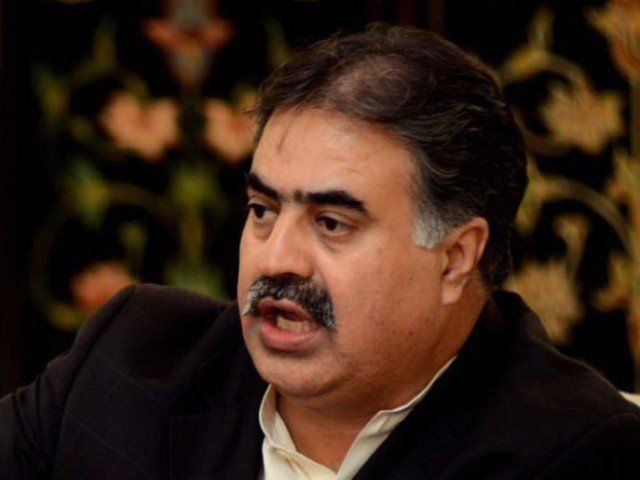 ---
QUETTA: The Balochistan Assembly on Thursday night formed a parliamentary committee headed by Chief Minister Nawab Sanaullah Zehri to take up the issue of violence on Pakhtun students in the Punjab University.

The committee would approach the federal and Punjab governments for initiating action against elements involved in attacking Pakhtun students during their culture day in the university two weeks ago.

The assembly session presided over by Speaker Raheela Hameed Khan Durrani, adopted a resolution after holding a long debate on two adjournment motions on the Punjab University incident.

The assembly jointly converted the two identical adjournment motions in which the house termed the attack on the culture day in the Punjab University "an attack not only on the entire Pakhtun community, but also an attempt to sabotage the law and order situation".

The resolution demanded strict action against those responsible to stop such incidents from happening in the future.

Deputy Opposition leader Zamrak Khan Piralizai, while speaking on his adjournment motion, said: "The attack on Pakhtun students by workers of the Islami Jamiat Talba (IJT) is a very delicate and serious issue as our students studying in the Punjab University are repeatedly attacked and injured there."

He said the University authorities were not allowing "our students to take out a rally or stage a demonstration" while there was no restriction on IJT workers. He demanded that steps should be taken for resolving this issue on a permanent basis.

Provincial Minister Dr Hamid Achakzai said: "It is a very serious issue and if steps are not taken against the elements involved in attacking Pakhtun students, the situation will worsen."

He said the Muhajir Student organisation like extremist organisations was formed in reaction to IJT's activities. He demanded that Punjab government should be approached for the protection of Pakhtun and other students in the Punjab University.

Minister for Agriculture and Finance Sardar Aslam Bizenjo suggested that a parliamentary committee should be formed to take up the issue with the Punjab government and university authorities for resolving the issue once and for all.

Sheikh Jaffar Khan Mandokhel while seconding the suggestion said: "The issue should be resolved through negotiations for the protection of our students."

Sardar Abdul Rehman Khetran said it was the constitutional rights of our students to study at any educational institution of the country and observe their cultural day and added "we have to protect this right".

Nawab Mohammad Khan Shahwani also condemned the incident against Baloch and Pakhtun students in the Punjab University and said an investigation should be conducted into the incident.

Balochistan Education Minister Abdul Rahim Ziaratwal said: "Our students are being attacked under a conspiracy for the last four years and no action has been taken against extremists of the IJT."

Ms Masooma Hayat, Ms Husan Ara Rakhshani, Nasarulah Zeray, Syed Liaqaut Agha and Willium Johan Barkat also spoke on the issue.


COMMENTS
Comments are moderated and generally will be posted if they are on-topic and not abusive.
For more information, please see our Comments FAQ