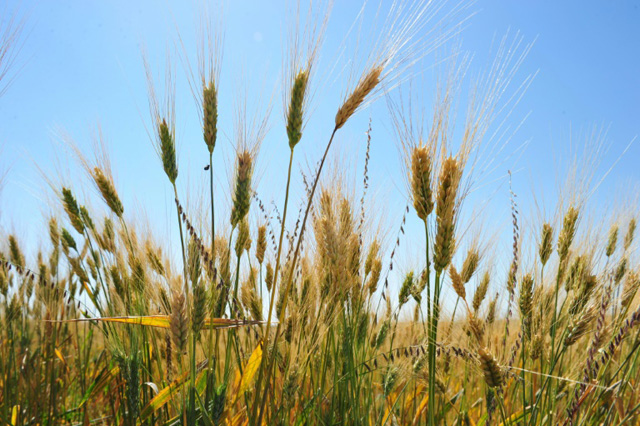 ---
FAISALABAD: Argentine Ambassador to Pakistan Ivan Ivanissevich has said Pakistan is sustaining huge losses of around 40% in various crops cultivation owing to non-availability of storage and modern facilities.

He said this while addressing the inaugural session of an international conference 'Advances in Agriculture Resource Management' which was arranged by Institute of Soil and Environmental Sciences and Department of Agronomy, University of Agriculture, Faisalabad on Wednesday.

He said storage availability is critical for securing increased returns.  "Farmers all over the world are facing hard challenges; especially in developing countries.  Good management of resources requires higher investments and higher quality of work.  So, it is important to maximise the returns," he added.

Ivanissevich pointed out in Argentina until the 1980s, they were facing the issue of lack of storage.  "Then the farmers found the concept of silo-bags as a cheap way. It does not require any sophisticated equipment."

He said absolute majority of them were precisely just farmers and no businessmen because they had to sell their crop as soon as it was harvested.  Now, Farmers could hold their crops and wait until they could get a better price for their efforts.

The Argentine ambassador said, "Pakistan is counted among the countries that will suffer most from climate change."  He said precision agriculture plays a major role in increasing yields.  He called for creating good interface mechanism between farmers and agricultural experimental centres and universities.  He opined crop rotation was essential practice to improve soil fertility, water drainage, elimination of erosion, substantial reduction of water evaporation and reduced weed propagation. On the occasion, UAF Vice-Chancellor Prof Dr Iqrar Ahmad Khan also spoke.

Published in The Express Tribune, April 6th, 2017.
COMMENTS
Comments are moderated and generally will be posted if they are on-topic and not abusive.
For more information, please see our Comments FAQ