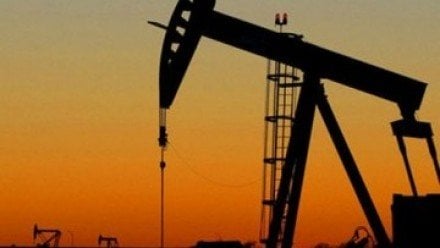 ---
SINGAPORE: Oil prices briefly dropped below $70  a barrel in Asian trade Monday before regaining footing as the euro weakened further against the US dollar, analysts said.

New York's main contract, light sweet crude for delivery in June tumbled to an intra-day low of 69.82 dollars a barrel. However, it bounced back to 70.43 dollars a barrel in mid-morning trade, still down 1.18 dollars from its close in the US on Friday.

Brent North Sea crude for July delivery slid 1.43 dollars to 76.50 dollars. The oil market extended last week's losses, with the euro plunging to a four-year low against the dollar in volatile Tokyo trade Monday as persistent fears over eurozone debt continued to squeeze the single currency.

The unit fell to as low as 1.2234 dollars in Tokyo morning trade, down from 1.2358 in New York late Friday amid heightened risk aversion. It was the lowest level since April 2006, as the single currency plunged below the depths it hit in October 2008 after the collapse of banking giant Lehman Brothers.

"(One) factor that has depressed oil prices is the continuing strength of the US dollar against the euro," said David Moore, a Sydney-based commodity strategist with the Commonwealth Bank of Australia. "Fundamentally oil markets are not particularly tight and so they were vulnerable to adverse sentiment and that is in fact what has occurred," he told AFP.

A stronger dollar makes dollar-priced crude more expensive for buyers using weaker currencies, denting demand which leads to lower oil prices. Moore said prices are likely to fall further as the market was "in a period of volatility and considerable uncertainty".

At current levels, oil prices have fallen by around 17 dollars, or nearly 20 percent, after touching a 19-month high of 87.15 dollars a barrel on May 3. The market is also under pressure by rising crude inventories in the United States, indicating slow demand in the world's largest oil consuming nation.