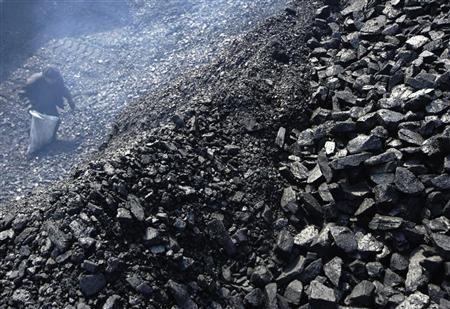 ---
ISLAMABAD: The Ministry of Water and Power has requested, in a letter to the National Electric Power Regulatory Authority (Nepra), up to 20% reduction in upfront tariff for new Thar coal-based power projects, citing falling project costs and interest rates on loans.

In the letter, the ministry reminded Nepra that it had determined highly incentivised tariff for Thar coal power plants because of varying reasons.

The tariff was kept higher at that time as investors were not too many, interest was lacking due to security concerns and uncertainties dogged infrastructure linkages with the gigantic coal field in Thar deserts including the building of roads and transmission lines as well as water supply.

Thalnova Power Thar awarded power generation licence

Another reason was high interest rates on bank borrowing in the country.

The power ministry argued in the letter that as investors were now injecting capital into Thar coal power projects, especially in the wake of China-Pakistan Economic Corridor (CPEC) programme, "it is necessary to review the tariff assumptions".

The cost of machinery for three coal-fired power projects under CPEC has gone down compared to the estimates made while setting the upfront power tariff. "It (cost) is actually at least 10-15% lower than previous estimates," the ministry said.

It pointed out that a 10-year loan repayment period for investors had put enhanced pressure on the initial 10-year tariff and suggested that the repayment time frame may be extended to 13 or 15 years in the new tariff determination.

The ministry also called for revising the rate of return for investors. Cost of borrowing has gone down as the State Bank of Pakistan's policy interest rate has dropped from 9.5% in 2014 to 5.75% at present.

"This requires matching rationalisation in the Internal Rate of Return (IRR), especially when investment uncertainties over Thar coal power plants have reduced considerably," the ministry said. It stressed that the coal-power tariff should be capped appropriately at rates commensurate with the economies of scale at 20 million tons per year.

Although the best option for any competitive tariff is reverse bidding, its applicability to Thar coal power projects is limited. It is because only three sites are available with three sponsors who are licensees of coalmines or their nominees.

Part of CPEC: Deals signed for $2.5b coal-fired power plants

The most critical limitation in Thar is water availability. The previous tariff has been based on the water cooling system, which will limit the mine-mouth capacity to 3,000-5,000 megawatts of electricity.

It will be detrimental to the development of this strategically important source, if water conservation is not kept in view.

The ministry, therefore, suggested that the new tariff should provide incentives for project sponsors to bring the air cooling system along with them, which saves around 80% of the water requirement.

The new tariff system should accommodate only those projects that were based on super-critical or better technology and there should be no tariff for plants of lower specifications, it said. These initiatives will bring down the levelised tariff by 15-20%.

Published in The Express Tribune, March 26th, 2017.

Like Business on Facebook, follow @TribuneBiz on Twitter to stay informed and join in the conversation.
COMMENTS
Comments are moderated and generally will be posted if they are on-topic and not abusive.
For more information, please see our Comments FAQ