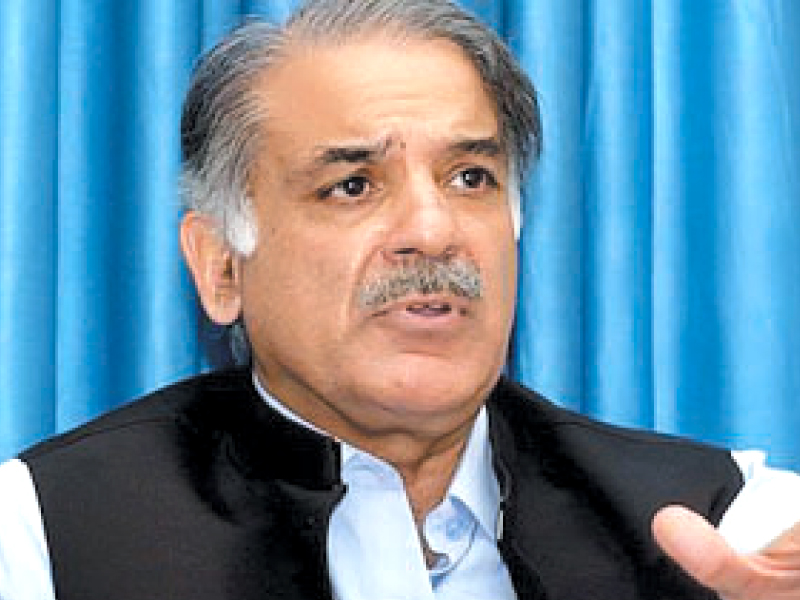 ---
LAHORE: The Punjab Chief Minister Office has requested the information commissioner to grant four more weeks to file details of the foreign visits undertaken by Shehbaz Sharif in the past seven years.

In response to the orders of Punjab Information Commission, the public information officer of the CM has requested the commission that three to four weeks' time be given so that relevant information could be provided after getting approval from the 'competent authority'.

In the letter, the PIO has written the required information was ready and held up for the approval of the authority. The information would be communicated to the applicant as well as the commission after the final approval.

On complaint of a citizen, Sarmad Ali, the information commission on March 13 had asked Deputy Secretary (Welfare) Muhammad Arif Raza, reminding him of the commission's four letters for provision of required information that the complaint remained unresolved despite the fact each information request should be decided within 14 working days.

The commission also reprimanded the deputy secretary for not appearing for a hearing on March 1.

The commission asked him to appear in person on March 23 to explain as to why he did not provide the requested information despite repeated directives passed to him.

The commission sought his written explanation saying that if he did not appear on the required date, ex parte order would be issued on the complaint. Sarmad, in his application filed on October 10, 2016, had requested the CM Secretariat to provide him the details of the foreign trips of the chief minister between 2009 and October 2016 and the details of expenditure on each of the official visit.

He also asked about the monthly income of the CM and details of his monthly allowances. He also asked for monthly expenditure of the CM secretariat and details of the government vehicles under use of the CM. The complainant also sought details of the provincial minister who were given privilege of having secret funds.

Published in The Express Tribune, March 25th, 2017.
COMMENTS
Comments are moderated and generally will be posted if they are on-topic and not abusive.
For more information, please see our Comments FAQ