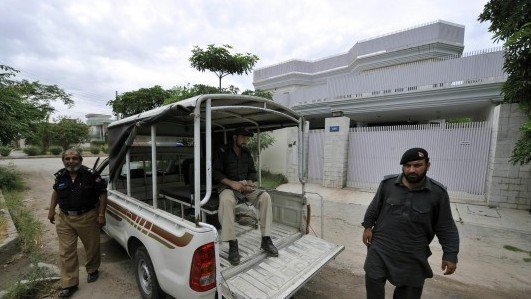 ---
WASHINGTON: Pakistani authorities have taken into custody at least two men who may have helped provide funding for a botched car-bombing in New York's Times Square, U.S. officials said on Saturday.

The men are believed to be associated with the Pakistani Taliban movement and to have helped provide an estimated $15,000 to accused Times Square bomber Faisal Shahzad, a Pakistani-American, to plan and execute the attack, one of the officials said.

But two officials, speaking on condition of anonymity, said U.S. investigators have yet to establish that Shahzad had direct ties to any known Pakistani Taliban leaders, who have claimed responsibility for the attempted bombing.

"This is an investigation that is still ongoing. We don't have perfect knowledge yet about how this was done," one of the U.S. officials said.
COMMENTS
Comments are moderated and generally will be posted if they are on-topic and not abusive.
For more information, please see our Comments FAQ