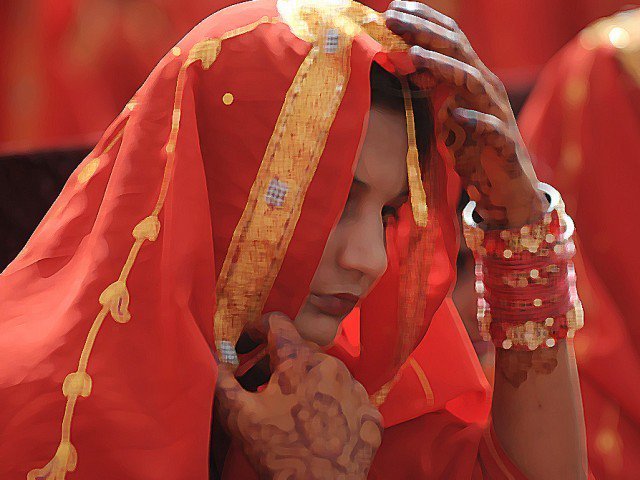 ---
SUKKUR: Larkana police arrested five persons on Monday due to their alleged involvement in holding a jirga to resolve a karo-kari dispute by bartering two minor girls in Mehmood Dero village situated within Taluka police limits late Sunday night.

Man accused of child marriage sent into police custody for five days

On Sunday night the jirga was held at the house of Syed Mithal Shah, who also chaired the proceedings. After hearing the parties involved, the jirga declared Aslam Shah karo with Mithal's daughter Sheeba Shah, and ordered Aslam's elder brother Shahjahan Shah to marry off his seven-year-old daughter Sindhu and six-year-old niece Neelum to Mithal's sons.

The jirga called Maulvi Zawar Rustam Lund to solemnise the nikkahs of both the girls with Zuhaib Shah and Sultan Shah, Mithal's sons. A villager informed the local police about the marriage, prompting them to raid the village and arrest Mithal along with his sons Zuhaib, Mirza and Shahzor and Maulvi Lund and lodged an FIR against them. Mithal's fourth son, Sultan, managed to escape and the police are currently looking for him.

Man accused of child marriage sent into police custody for five days

According to the head constable of Taluka police station, Abdul Rehman Shaikh, Shahjahan opposed Mithal's declaration of Sheeba and Aslam as karo and kari and the marriage of the two minors, but due to Mithal's influence, they went ahead with the nikkah. "We have arrested five of them and raids are being conducted to arrest the remaining accused," the officer added.