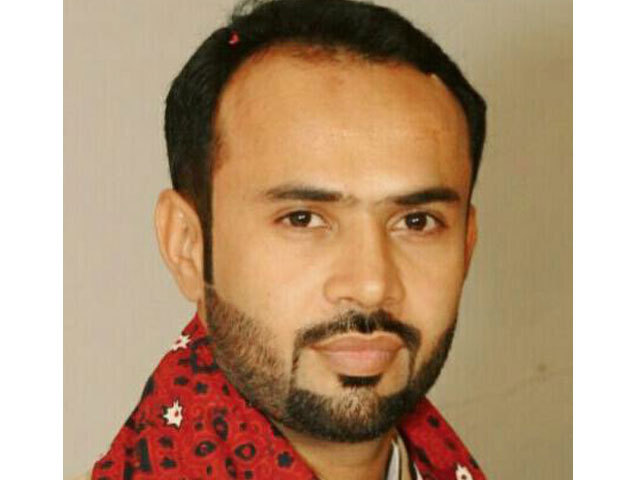 ---
HYDERABAD: South Sudan rebels ambushed a vehicle carrying a Pakistani petroleum engineer and three others, and kidnapped them as they were travelling to Ghumry oilfield, 50kms from Palooch.

Ayaz Hussain Jamali, 25, worked in an oilfield of China Petroleum Engineering and Construction Corporation (CPECC). He was scheduled to return to the country on March 22 for his wedding in Karachi a week after.

"We came to know about it yesterday noon… a few hours after the incident," said Akhtar Hussain Jamali, elder brother of Ayaz, who lives in Islamabad, confirming the kidnapping. The Badin-based family was informed about the incident by Ayaz's elder brother, Babur Hussain Jamali, who also worked in a nearby oilfield. The two brothers had resigned from their jobs before the incident.

The country has been mired in civil war since President Salva Kiir sacked Riek Machar in 2013. Fighting has forced 3 million people to flee their homes, split much of the population along ethnic lines and paralysed agriculture, leaving the country facing famine, according to the United Nations.




According to Akhtar, the rebels loyal to Machar, allegedly killed the driver of the vehicle in which Ayaz along with other locals left the camp for the field Sunday morning. The body of the driver, identified as Thomas, was found after a few hours' search in the evening.

The CPECC's main oilfield is located 1,000kms away from the capital city of Juba in Palooch.

Babar said the rebels also kidnapped two Indians belonging to Tamil Nadu state, both operators in CPECC, on March 8. They haven't been recovered yet.

Machar warned on February 19 that all the foreigners should leave the country. As many as 120 Pakistanis are working for CPECC in South Sudan.

Aid worries rise for S.Sudan refugees inside Sudan

South Sudan's government said it was using "diplomatic channels" to negotiate the workers' release and accused the rebels of demanding a ransom.

Rebel spokesperson Lam Paul Gabriel dismissed that allegation.

"There are no conditions for their release, but we want to make it clear to their country of residence and the government that we do not want their company to operate in South Sudan," he told Reuters.

He did not say why the rebels wanted the consortium to leave the area bordering Sudan and Ethiopia.

Punjab Chief Minister Shahbaz Sharif, according to Babur, has assured him of Ayaz's recovery. "He said he will actively pursue the efforts for safe recovery of my brother," Babur told The Express Tribune.

Local authorities, he said, suspect the rebels are keeping hostages near the Ethiopian or Somali border. Since Pakistan does not have an embassy in South Sudan, the Punjab CM told Babur that Ethiopian ambassador to South Sudan was approached by the government to help recover Ayaz, a graduate of the Mehran University of Engineering and Technology in Jamshoro.

With additional input from Reuters