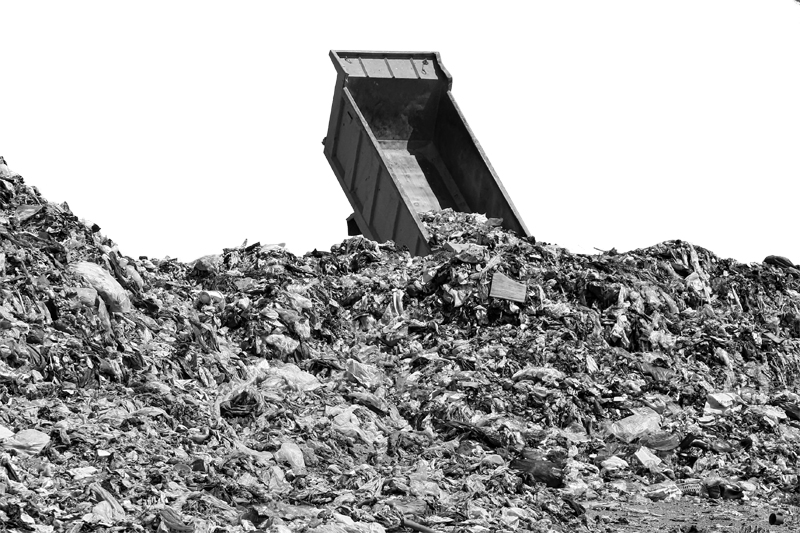 ---
KARACHI: Upset with the growing piles of garbage on the streets of cantonment areas, the Sindh High Court (SHC) has asked for details of the funds allocated for trash collection.

On Thursday, SHC issued notices to the provincial local government secretary, and the chief executive officers of the Karachi, Faisal and Clifton cantonment boards with directions to submit details of the funds within three weeks.

The two-judge bench, comprising justices Nadeem Akhtar and Fahim Ahmed Siddiqui, was hearing a petition filed by Abdul Hameed Dagia seeking directives for the local government, the railways and cantonment boards officials to remove garbage and fix leaking sewerage in residential areas along the railway tracks in the city.

Garbage collection in Karachi reeks of dirty politics

Dagia had named the Pakistan Railways chairperson, the Sindh local government department secretary, the railways divisional superintendent for Karachi and the chiefs of Karachi, Faisal and Clifton cantonment boards as respondents.

Due to the dumping and burning of garbage and overflowing sewerage along railway tracks, hundreds of people have developed fatal diseases, claimed Dagia.

He argued that people living along the tracks also enjoyed equal protection of law as per Article 25 of the Constitution. According to sections 12 and 16 of the Pakistan Environmental Protection Act, 1997 and articles 9, 14 and 25 of the Constitution, these officials are bound to provide pollution-free environment to the citizens and also reduce pollution.

Chinese firm to lift garbage in District South

The judges were informed that the residents of such neighbourhoods were suffered from skin allergies, asthma and other lung problems. Dagia claimed he wrote to these officials but never received any response. Therefore, he lodged a compliant with the federal ombudsman.

On April 12 last year, the federal ombudsman directed the railways deputy superintendent, the local government secretary and the cantonment boards' CEOs to submit final recommendations on how to resolve the issue of increasing pollution, garbage dumping and sewerage overflows in residential areas along the tracks. However, all the officials failed to implement these directives.

In his petition, Dagia pleaded the court direct the railways and cantonment authorities to take appropriate measures. He also pleaded the court order the removal of garbage piles and the fixing of overflowing sewers.

The petitioner also requested directions for these authorities to comply with the order passed by the federal ombudsman.
COMMENTS
Comments are moderated and generally will be posted if they are on-topic and not abusive.
For more information, please see our Comments FAQ