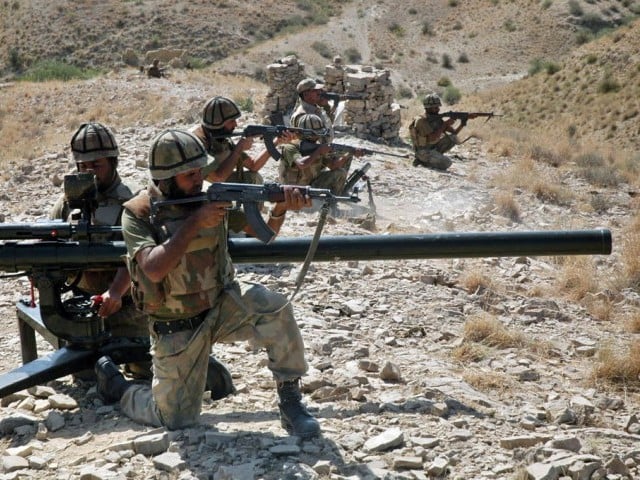 ---
ISLAMABAD: The United States has disbursed $550 million under the Coalition Support Fund (CSF) grant to Pakistan, rekindling Islamabad's hopes for a better external account position that had come under stress due to delay in release of the money.

The Trump administration transferred the funds this month with a fresh tranche of $200 million coming early this week, said an official of the finance ministry. However, despite the beginning of the process of release of CSF funds, it is unlikely that Islamabad will get $1.65 billion in CSF disbursements before the end of June.

US cut funds for Pakistan by 73%: Congress report

The finance ministry had projected $1.65 billion receipts from Washington on account of CSF when making the budget for the current fiscal year. The government expects to receive at least another $400 million but there is no surety that Washington will disburse this amount on time.

Pakistan's ambassador-designate to the US Aizaz Ahmad Chaudhry met Finance Minister Ishaq Dar on Thursday before his departure for Washington. Dar asked Chaudhry to put efforts for further augmenting Pak-US economic cooperation and trade.  Although the $550 million appears a small sum for a $300 billion economy, it still matters a lot due to Islamabad's dependence on external dole-outs.

The $1.65 billion or Rs170 billion are part of the government's non-tax revenues and any shortfall against these estimates would widen the budget deficit by the same amount, which will force the government to borrow from the banks.

In the last fiscal year too, Pakistan received roughly $1 billion from the US against its budget estimates of $1.7 billion.

US Senate panel clears bill to block $300m military aid to Pakistan

The CSF disbursements are also very crucial for building foreign currency reserves, maintaining dollar-rupee exchange rate parity and lessening strains on the external accounts. During the week ending on March 3, SBP's reserves increased by $289 million to $17.14 billion, announced the central bank on Thursday. It added that during the last week SBP received $350 million under CSF and made payments of $62 million on account of external debt servicing.

The $200 million came after March 3, therefore are not part of the $17.14 billion reserves, held by the SBP. Had the central bank not received $350 million early this month, its reserves would have fallen further due to debt payments. The CSF payments again increased the reserves level to $17 billion.

Published in The Express Tribune, March 10th, 2017.