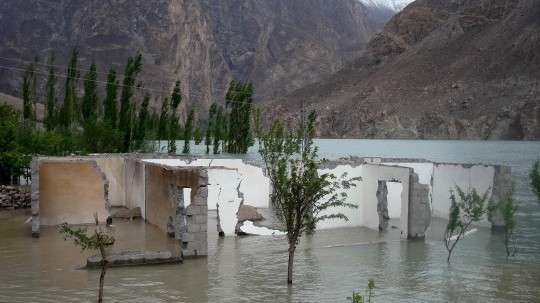 ---
HUNZA: Residents of 18 villages have started moving to safer places due to an imminent breach in the lake formed by a landslide in Attabad area in Hunza valley.

The authorities are working to make spillways for the passage of water to avoid floods that could submerge the low-lying areas.

Sources say 70 per cent of work on the spillways has been completed. Meanwhile, thousands have been evacuated and accomodated at relief camps, with nearly five families sharing one tent.

A shortage of food supplies has been reported although officials claim of having a five month food ration and a one month medicine ration.
COMMENTS
Comments are moderated and generally will be posted if they are on-topic and not abusive.
For more information, please see our Comments FAQ