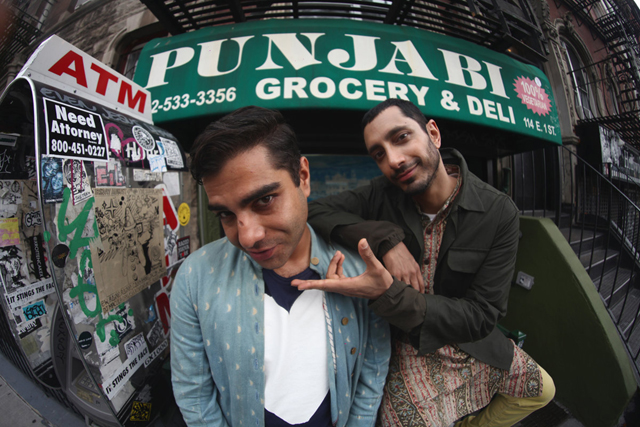 ---
It seems everything Riz Ahmed does strikes the right chords. The 34-year-old heartthrob gained international acclaim after he starred in HBO's The Night Of.

The Pakistani-British actor has other talents besides acting, one of which is music. Ahmed is one half of the rap duo Swet Shop Boys, the other member of which is Queens rapper Himanshu Suri aka Heems.

'Rogue One': peek into the rebel mission

The Swet Shop Boy's latest single Aaja features Ali Sethi on vocals. While the music and vocals of the song are off the hook, it's the video that has people talking.

Ahmed and Heems embrace their heritage in Aaja's music video. Dressed as qawwals, the video follows a young boy who tries to get his crush to come to the Swet Shop Boys' concert.

The ending of the music video pays tribute to Qandeel Baloch, who was brutally killed in 2016 for 'honour'. The video features a voice over from one of Qandeel's videos and the words "In Memory of Qandeel Baloch" come on the screen.

On their Facebook page, the Swet Shop Boys said that the "video is dedicated to her and all others whose attempts to live and love freely have been met with hate."

The shooting of the video in Flushing, Queens and Coney Island, Brooklyn was done purposefully to "[bridge] the gap between our Indian and Pakistani communities the same way qawwali has."

The music video can be seen here:



COMMENTS (1)
Comments are moderated and generally will be posted if they are on-topic and not abusive.
For more information, please see our Comments FAQ