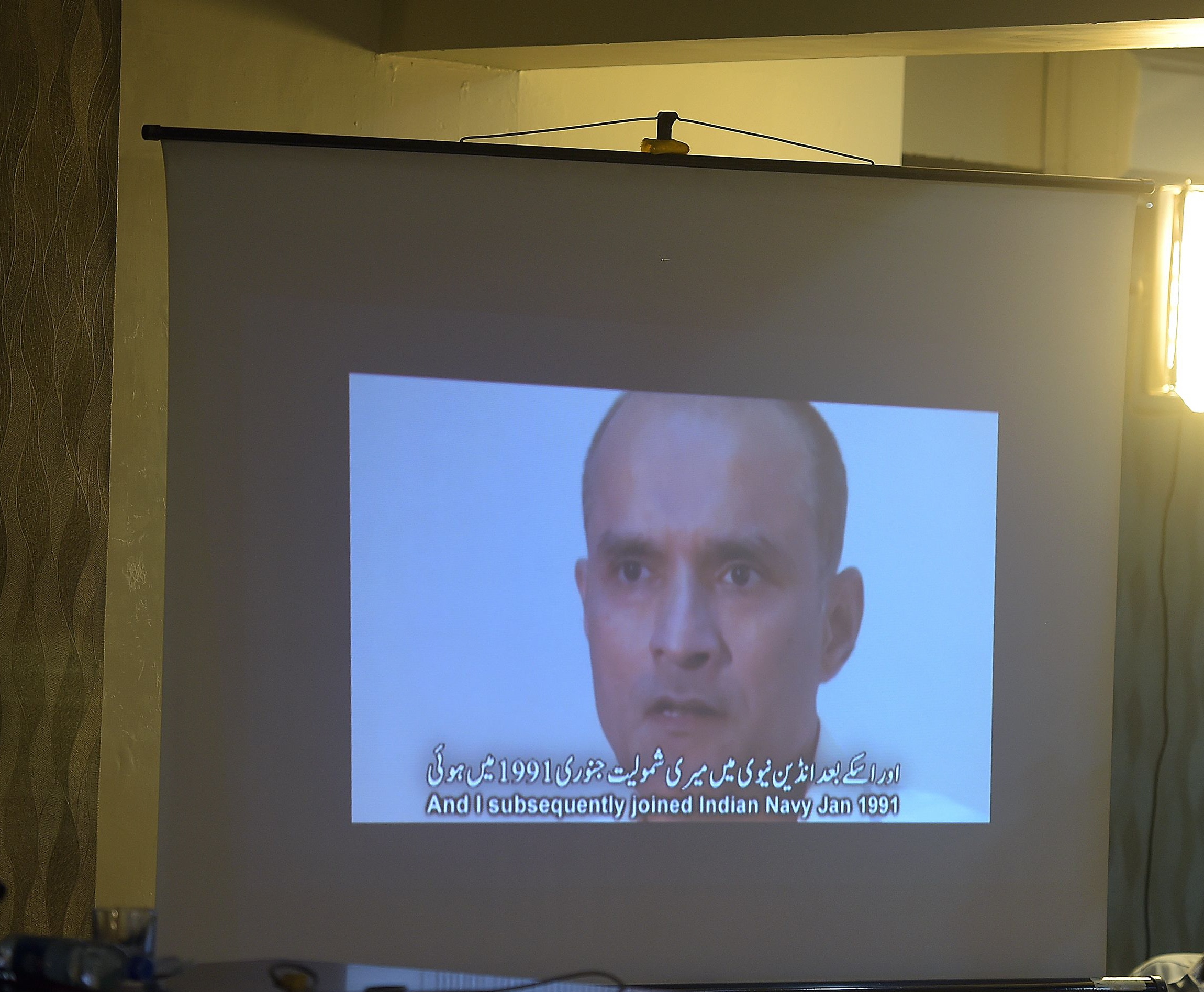 ---
ISLAMABAD: Prime Minister's Adviser on Foreign Affairs Sartaj Aziz on Friday informed lawmakers in Senate that the government does not plan on extraditing Indian spy Kulbhushan Jadhav.

Briefing lawmakers in the Upper House of Parliament, Aziz rejected reports that the Indian spy will be released at some stage like Raymond Davis. "There is no such possibility," he asserted.

At UN, Pakistan slams Indian rights violations in Kashmir

The adviser said a case was being prepared to prosecute Jadhav, a serving Indian Navy officer, who was arrested from Balochistan in March last year. He later confessed that he was working for the Indian Research and Analysis Wing (RAW) to create instability in Pakistan, particularly in Balochistan and Karachi.

"We have prepared an FIR and a case is in the process of registration to prosecute Indian state actor for involvement in subversive and terrorist activities in Pakistan," Aziz told Senate in response to a query during question hour.

The foreign affairs adviser further said a dossier was also shared with United Nations secretary general on Indian involvement in internal affairs of Pakistan. "This dossier includes details about Kulbhushan Jadhav and his activities," he said. "The government is also examining the possibilities for sharing the dossier with other countries and international organisations."

Delving into the details of the dossier presented to the UN secretary general, Aziz said it was based on thorough ground work and inputs from various departments. "This is a very delicate and sensitive issue and requires detailed preparations and home work as it relates to direct or indirect involvement of Indian state actor in subversive and terrorist activities in Pakistan," he upheld.

Army chief vows to pursue Kulbhushan case to finish

Claiming that Pakistan's viewpoint on the issue of Indian involvement was being accepted internationally, he said the government also sent a list of questions to New Delhi on the matter. "Dossier is not the only route to deal this issue as actual route to settle this issue is prosecution for which the case is being prepared," the adviser explained.