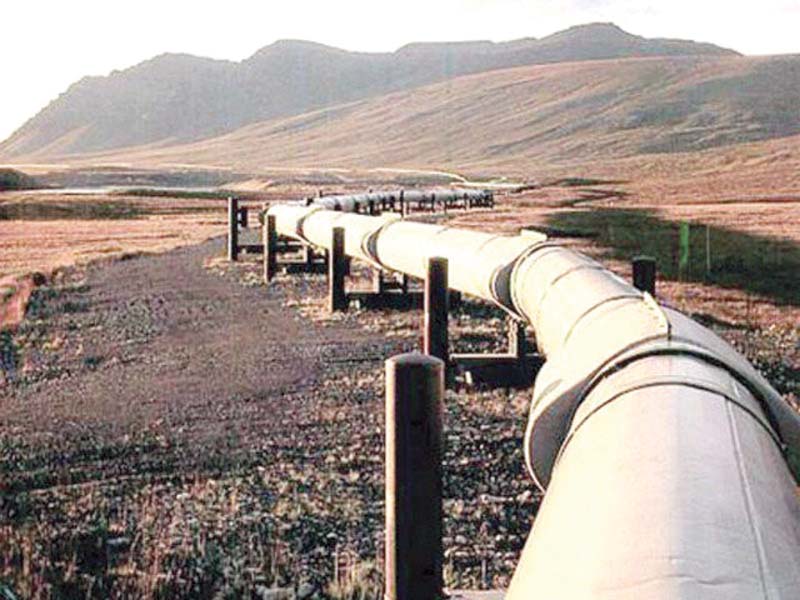 ---
KARACHI: Sui Northern Gas Pipelines Limited (SNGPL) has announced that it will lay second re-gasified liquefied natural gas (RLNG) pipeline from Karachi to Lahore at a cost of Rs110.51 billion.

"The board of directors at a meeting held on March 1, 2017 has conceptually approved a capital-intensive project for the development of an additional 1,200mmcfd (million cubic feet per day) capacity pipeline for the transportation of RLNG from Sawan to Lahore…," SNGPL Company Secretary Wajiha Anwar said in a notification to the Pakistan Stock Exchange on Thursday.

Siemens offers $2.5b credit facility for TAPI pipeline

SNGPL's stock hit its upper price limit of 5%, rising Rs6.27 to Rs131.80 with a volume of 6.62 million shares at the exchange.

The project was expected to be completed in October 2018, subject to approval by the regulator - Oil and Gas Regulatory Authority - and "arrangement of financing through a long-term loan from the federal government or through commercial borrowing backed by sovereign guarantees from the federal government," she said. "This includes waiving the existing loan covenants from the quarters concerned."

The new pipeline has been planned in the backdrop of expected arrival of an additional 1,200mmcfd of gas through upcoming LNG terminals in the country.

The government has been increasing LNG imports keeping in view the diminishing domestic gas resources amid growing demand from almost all sectors of the economy.

Primarily, the additional gas demand is coming from compressed natural gas (CNG) dealers, fertiliser and textile manufacturers.

Sui Southern Gas Company may be tasked with building the Karachi-to-Sawan part of the pipeline as it has done in the first dedicated RLNG pipeline. The first pipeline is expected to be completed by June this year.

FO has 'no objection' to LPG deal with Russia firm

Topline Securities said in a note "this (new pipeline) will serve as a huge positive for the company as it earns a fixed 17.5% return on operating assets and capital expenditure."

UFG losses drop

SNGPL has also reported a reduction in unaccounted-for-gas (UFG) losses to 7.75% in the first half ended December 2016 compared to 9.76% in the corresponding period of previous year, according to Insight Securities' analyst Zeeshan Afzal.

Accordingly, the UFG disallowance, which directly erodes the company's profitability, has dropped almost 50% to Rs2.2 billion in Jul-Dec 2016 compared to Rs4.3 billion in the corresponding period of previous year.

Published in The Express Tribune, March 3rd, 2017.

Like Business on Facebook, follow @TribuneBiz on Twitter to stay informed and join in the conversation.
COMMENTS (1)
Comments are moderated and generally will be posted if they are on-topic and not abusive.
For more information, please see our Comments FAQ