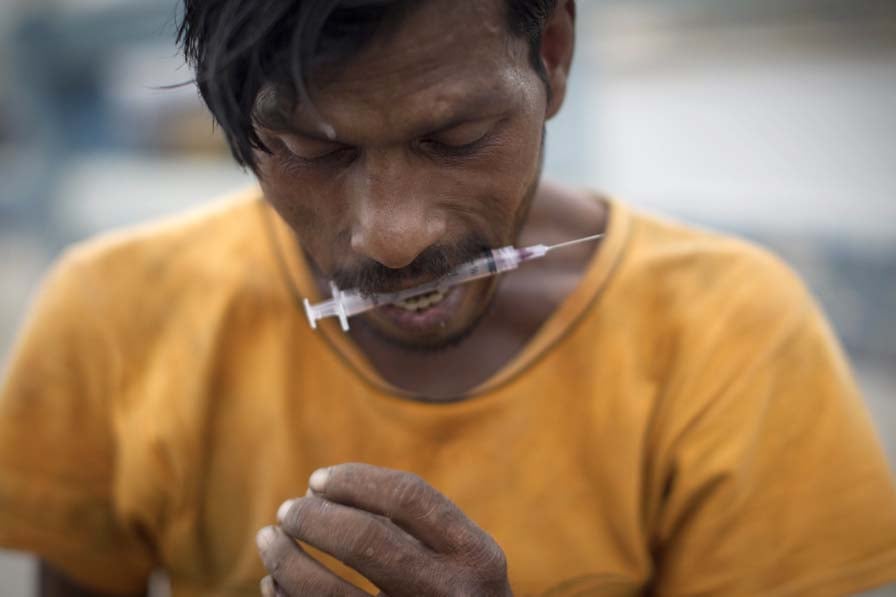 ---
FAISALABAD: There are more than eight million people in the country who are drug addicts and we should consider it a serious issue. It is alarming to note the increasing trend of drug addiction in society.

These views were expressed by experts during a seminar on 'War on drugs: awareness session' on Tuesday. The event was arranged by Young Development Corps, Senior Tutor Office, University of Agriculture, Faisalabad at Iqbal Auditorium.

UNODC report: Pakistan risks becoming drugs-consuming country

While speaking on the occasion, UAF Vice-Chancellor Prof Dr Iqrar Ahmad Khan said, "There is a need to create awareness among the masses about the menace of drug addiction which is playing havoc with the lives of the people."

He called for promoting healthy activities among the youth which was declining in the country.

The VC said, "We have banned smoking and sale of cigarettes within UAF campus."

He pointed out vigilance committees had been constituted to nab the students involved in drug addiction.

Iqrar said most of the drug addicts start taking the drugs by seeking recreation, leading to this anti-social habit. "Eventually, the body demanded frequent use. Soon a time comes when one can no longer function normally without the influence of such drugs."

Renowned Psychiatrist Dr Asif Bajwa said, "Millions of people in the country are drug addicts and the numbers are continuously increasing day by day."

LUMS clarifies drug policy after student's death in hostel room

He added either curiosity to take addicts or pressure from friends created intention of youth to become drug addicts.

Similarly, Dr Ather Javed said the awareness about the effects of drug addiction was prerequisite to end the menace. He said those promoting drug activities must be awarded punishment. "We will have to motivate those who have become drug addicts to get rid from this menace in order to return to their normal lives."

Published in The Express Tribune, March 1st, 2017.          
COMMENTS (2)
Comments are moderated and generally will be posted if they are on-topic and not abusive.
For more information, please see our Comments FAQ