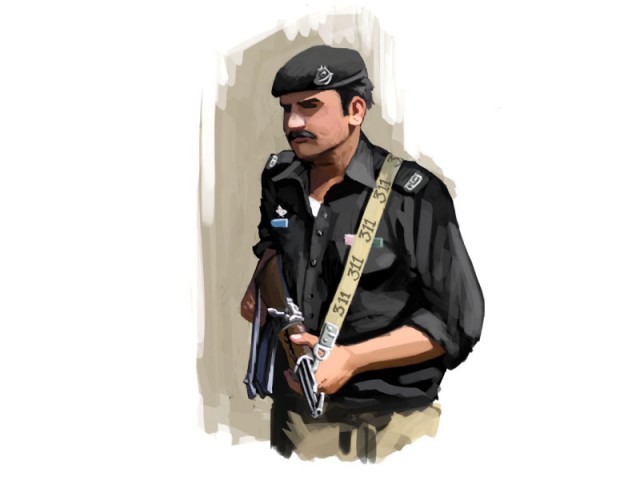 ---
KARACHI: Pakistan Tehreek-e-Insaf (PTI) MPA Khurram Sher Zaman submitted on Monday a private member's bill in the Sindh Assembly regarding police reforms in the province to replace the existing Police Act, 1861.

Sher Zaman said that the objective of the proposed police act for Sindh was to create an independent, de-politicised and professional police force, which is required for a modern and democratic society.

The current Police Act, 1861, makes the police a tool of the rulers to frighten the public, however, the proposed bill makes the police a public-friendly and public serving force, he added.

Zaman believes that the bill intends to reduce political interference in police affairs, because powers to post and transfer senior police officers will rest with the inspector general of police (IGP) instead of the chief minister.

Through this bill, the IGP will have the power to transfer and post officers up to the rank of additional inspector general in the police establishment across the province.

Dependence on Rangers in Karachi has affected performance of police: IG Sindh

According to Zaman, the bill contains significant provisions to support unity of command, transparency, service delivery, merit-based promotions, stricter accountability and implementation.

It also ensures transparent recruitment through a credible testing agency, institutionalised service delivery through complaint management system, public information system and police assistance lines, Zaman said.

The bill demands for the establishment of district and provincial public safety commissions (PSCs), comprising elected representatives and well-reputed citizens to monitor and support the police. The PSCs' functions include evaluating police performance, holding inquiries and recommending police reforms.

For police accountability, Zaman said, the proposed bill provides for a Regional Police Complaint Authority, comprising a retired judge, a civil servant and a professional.

Zaman was of the opinion that Pakistan Army and the Rangers were not a long-term solution to policing and battling terrorism and militancy that Sindh and Pakistan are facing, as the police should be the frontline force to combat these problems.

In order to do so, police reforms in Sindh are the need of the hour and cannot wait any longer, he added.
COMMENTS
Comments are moderated and generally will be posted if they are on-topic and not abusive.
For more information, please see our Comments FAQ