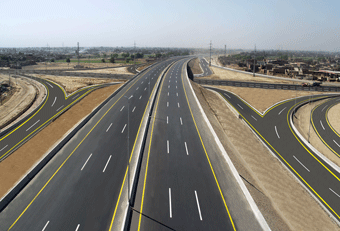 ---
LAHORE: A two-month delay has been observed in the under-construction Chubacha underpass on Canal Road, The Express Tribune learnt on Monday.

The reason behind the delay was the prolonged time taken by the Pakistan Railways (PR) to issue the no objection certificate (NOC).

The disagreement between National Engineering Services Pakistan (NESPAK) and PR over the proposed design aggravated the situation. Construction work commenced on December 25 of last year.

Infrastructure: Construction of Chubacha underpass begins

Initially, the completion date was four months and the underpass was to be rolled out by April 25. However, procedural hurdles and red tape impeded the completion by over two months.

Habib Construction Services (HCS) CEO Shahid Saleem, who is the contractor for the project, said that now the NOC has been issued and an agreement reached among NESPAK and the PR.

Saleem said that construction work was already underway in areas where PR had no objections.

The company CEO added that work on Canal Road on the Jallo-bound section was underway to ease traffic problems.

Saleem said that the company asked to increase the height of the underpass at Shalimar Interchange as heavy vehicles could not pass through the underpass.

The project's contractor said that they would build a civil structure of the underpass and hand it over to PR for the installation of rails.

Chubacha Underpass to finally see light of day

The new underpass would have three lanes on both sides of the canal for which the government had already acquired land.

The underpass starts from the Royal Palm Golf and Country Club and ends near the Shalimar Interchange.

According to city planners, the new underpass is set to improve the traffic flow on Canal Road.