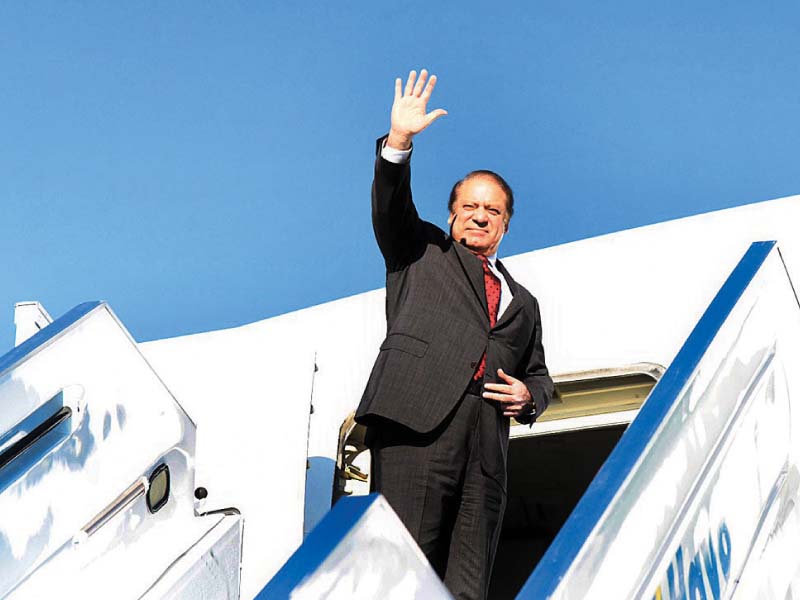 ---
ANKARA: Prime Minister Nawaz Sharif on Friday said he did not feel the United States or the West are opposed to the China-Pakistan Economic Corridor (CPEC), but added that some 'regional powers' appear to have a problem with the multibillion-dollar project.

"I don't sense any conspiracy is being hatched by the US or the West against CPEC," the premier told reporters at a breakfast meeting in Ankara before leaving for Pakistan after completing his three-day visit. "But some regional powers are unhappy with this project," he said in reply to a question about the economic corridor.

Speaking about Afghan­istan, Premier Nawaz said Pakistan was a well-wisher for the war-torn country and urged the government in Kabul to realise that. "Pakistan has always desired peace and stability in Afghanistan and wants to contribute to its development," he said.

Pakistan to pursue diplomacy on CPEC

When asked about the recent wave of terror incidents in Pakistan, the prime minister said that even though many of those attacks had been traced back to elements hiding in Afghanistan, Islamabad still wants to see its neighbour achieve stability.




Mentioning several infrastructure projects in Afghanistan being funded by the Pakistan government, he said the four-lane Peshawar-Jalalabad motorway was 70 per cent complete and feasibility work was underway on the Peshawar-Kabul motorway.

"A peaceful Afghanistan is in the interest of Pakistan and the region. We believe in maintaining good relations with all and we demonstrated this spirit of goodwill with other states and within the country as well," he added.

The premier said his visit to Turkey was significant in strengthening bilateral and economic prospects. He said his meeting with Turkey's President Recep Tayyip Erdogan focused on several areas, including issues related to Syria, Russia and Da'ish, and the early finalization of a free trade agreement between Pakistan and Turkey.

Chinese daily terms CPEC door to 'foreign investment'

Prime Minister Nawaz said his government was focused on improving infrastructure, energy and law and order in Pakistan and added that he wanted everyone to contribute towards national progress and development. He said people in the country realise which political party is taking steps for their welfare.

"Previous governments paid no heed to projects of energy and infrastructure, but my government not only launched several projects but also saved billions of rupees from the national exchequer while implementing them."

To a question on the fate of military courts, Nawaz said a consensus was being evolved in this regard and a decision would be taken in the near future.

Published in The Express Tribune, February 25th, 2017.