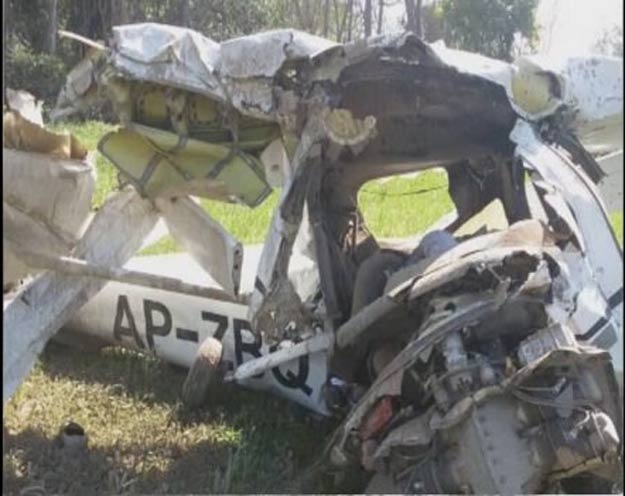 ---
FAISALABAD: A Shaheen Air Flying Training School aircraft crashed in Faisalabad on Friday, killing the instructor and the trainee pilot, Express News reported.

The aircraft was completely destroyed as a result of the crash. According to reports, the plane took off at 12:40, 15 minutes after which it crashed due to a technical fault.

Speaking to The Express Tribune Rescue 1122 official Faisal Zia said, "The captain, Ahmed Hassaan, and Moaz bin Asad died on the spot."




Flight PK-661: No survivors

Shaheen Air Flying Training School (SAFTS) Private Limited is a subsidiary company of Shaheen Air International. It has Flying School License Class II approved by Civil Aviation Authority. It is designed to be a feeder institute for Shaheen Air International.

In December last year, Pakistan International Airlines (PIA) flight carrying 48 people, which was en route to Islamabad from the northern city of Chitral crashed near Abbottabad.

"PIA [Flight PK-661] aircraft ATR-42 (AP-BHO) crashed near Havelian at 1642 hours, 42 passengers, five crew members and one ground engineer were on board," PIA spokesperson said in a statement. The crash site is near a small village called Saddha Batolni, the spokesperson added.