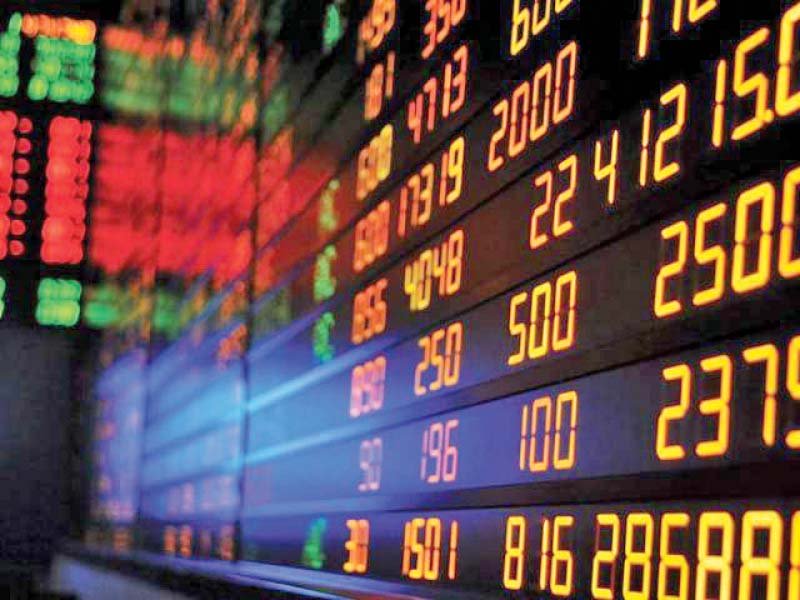 ---
ISLAMABAD: The fundamentals of Pakistan Stock Exchange (PSX) remain strong and intact, and fraud committed by a handful of brokers should not be construed as a sign of weakness in the market, said Muneer Kamal, the PSX chairman.

The KSE-100 Index - a benchmark for market performance - has retreated over 2.5% since hitting its record high last month, with investors exercising caution over the regulator-led crackdown against defaulting brokerage houses, the Panama case hearing against the First Family and lack of positive triggers.

However, in his bid to pacify the nerves of investors, Kamal said there are certain brokers who are involved in illegal activities and the PSX would ensure that the interests of small investors are not hurt.

His comments come in the wake of multiple reports of fraudulent activities by brokers in Lahore and Islamabad that have led the Securities and Exchange Commission of Pakistan (SECP) and PSX to conduct meetings, arrest officials and caution all brokerage firms.

"The profitability of big companies was even better than in the previous year and the overall economic sentiment is also positive. Therefore, there is nothing to worry about," Kamal told The Express Tribune.

On Thursday, Kamal held a meeting with chairman of the Securities and Exchange Commission of Pakistan - the apex regulator - and discussed recent developments in the light of default committed by brokerage houses, reports of which were not well-received by investors awaiting a market correction.

The matter of illegal deposit-taking by some brokerage houses also came under discussion and it was reiterated that strict action would be taken to restrict such activities and any claims arising from this phenomenon shall not be recognised by the stock exchange, according to a SECP handout.

The SECP's decision to tighten regulations in a bid to discourage speculative activities started after the index crossed 50,000 points for the first time. Some view the development in the context of the official handover of PSX's management control to the Chinese consortium that won the bid in December 2016.

However, after the regulator commenced its operation, weak as well as dubious brokers have panicked, market talk suggests.

Early this month, the owner of Lahore-based brokerage house MR Securities ran away with Rs1 billion in addition to an amount of Rs7 billion of in-house financing. Similar incidents were reported from Islamabad this week.

However, Kamal said that the PSX and the SECP's top most priority was to protect small investors and, in case they have lost money, they will be duly compensated. "Market confidence has not been shaken despite these incidents," said Kamal.

Mandviwalla's statement

However, Senate Standing Committee on Finance Chairman, Senator Saleem Mandviwalla, came down hard on the SECP, saying the regulator was involved in market manipulation.

The Standing Committee has taken suo moto action against the manipulative practices of SECP targeting stock market brokers, according to a handout issued by the office of Saleem Mandviwalla on Thursday.

Mandviwalla said that he has received numerous complaints about the dubious role of the capital market regulator. "The current manipulative drive from SECP is linked with the government's efforts to show the world that in case of an adverse decision in the ongoing Panama case against the ruling family, the confidence of investors will erode from the country's capital market," said Mandviwalla.

"There are reports that the main architect behind this manipulative drive is a SECP commissioner who is continuously in touch with a few brokers of the stock market and upon whose dubious advices recent actions have been initiated."

He said that evidence was available that SECP failed in its due role of mitigating risk of frauds.

He said that a meeting has been called in the first week of March in which SECP chairman and brokers have been summoned to explain the situation.

A stock market investor said that there was a need to conduct forensic audit of the Badla financing carried out through in-house financing. He said this would explain why brokers defaulted and reasons behind speculative trading.

SECP Chairman Zafar Hijazi on Thursday also expressed a firm resolve that strict action would be taken against brokerage houses found involved in malpractices and misuse of client assets. He also said that the SECP was actively coordinating with law enforcement agencies, including NAB, to apprehend the culprits involved in misappropriation of investor assets in a timely and efficient manner.

He was addressing the consultative group, comprising of senior market participants. The SECP also shared its findings from the probe of brokerage houses and it was noted with concern that some brokerage houses are engaged in the illegal activities of raising deposits from the public/investors against promise of fixed rate of return under the umbrella of stock market investments, according to an SECP handout.

Published in The Express Tribune, February 24th, 2017.

Like Business on Facebook, follow @TribuneBiz on Twitter to stay informed and join in the conversation.
COMMENTS
Comments are moderated and generally will be posted if they are on-topic and not abusive.
For more information, please see our Comments FAQ