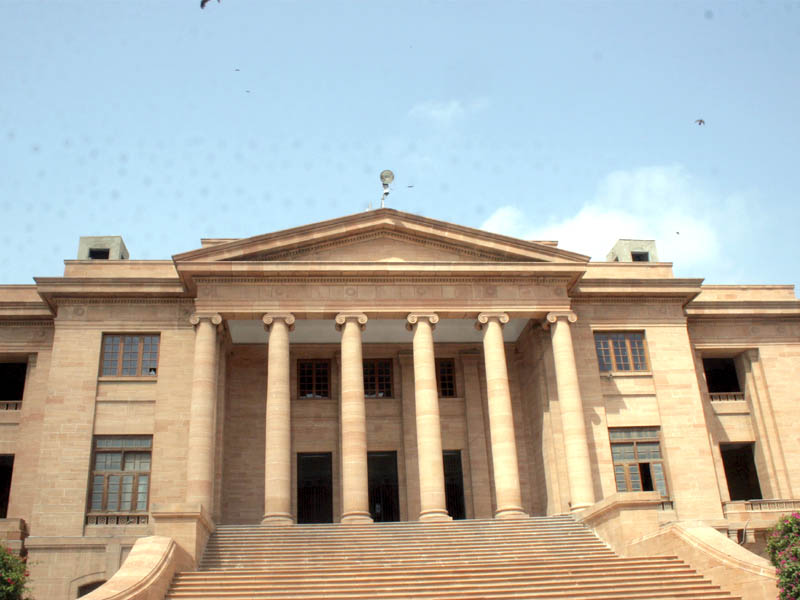 ---
KARACHI: The relatives of two alleged missing persons have been asked to swear-in affidavits to the effect that both the detainees have been killed in fake encounters.

A two-judge bench of Sindh High Court, headed by Justice Syed Muhammad Farooq Shah, gave this direction to the petitioners, who had filed petitions regarding disappearance of their relatives. The petitions were filed separately by Mariam Khatoon and Mehmooda Khatoon, who had named the provincial home, Rangers and the police authorities as respondents.

In their petitions, the petitioners said that the personnel of law enforcement agencies had taken their relatives, Yaseen and Naved Kamal, into custody from Korangi and Quaidabad areas last year. They alleged that since then their whereabouts were unknown, because the law enforcers were not disclosing any information about the detainees. They pleaded the court order the respondents to disclose whereabouts of the detainees and produce them in the court.

Missing persons cases: Relatives of missing activists demand permanent allowance from govt

During Thursday's proceedings, the petitioners disclosed that they had come to know that both the detainees had been killed in an encounter. They claimed that the law enforcers had killed both the men in 'fake encounters' and pleaded the court to order an inquiry and action against them.

However, the judges directed the petitioners to file their affidavits to the effect that the alleged missing persons had been killed in fake encounter. Hearing was adjourned for a date to be later notified by the office.

Missing persons cases: SHC orders senior officials to represent home dept

Court unhappy with 'stereotype' reports

Meanwhile, the judges came down hard on the police authorities for filing 'stereotype' reports on so-called efforts for recovery of alleged missing persons.

While hearing a number of petitions, the judges found out that the investigation officers had filed reports regarding efforts for recovery of the missing persons, but the same did not show any progress. The bench directed the head of provincial task force for the missing persons to ensure progress in the missing persons' cases and submit a report by the next date of hearing.
COMMENTS
Comments are moderated and generally will be posted if they are on-topic and not abusive.
For more information, please see our Comments FAQ