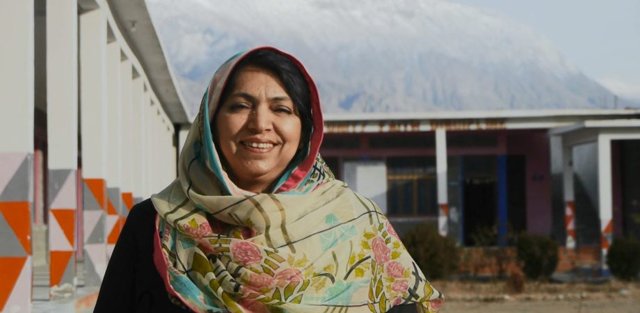 ---
Salima Begum, a teacher from Gilgit-Baltistan, is one of the top 10 finalists for the Global Teacher Prize.

The Global Teacher Prize is a $1 million award presented annually to an exceptional teacher who has made an outstanding contribution to the teaching profession. It seeks to acknowledge the impacts of the very best teachers, not only on their students but on their community.

Helping AJK: British Council to train 6,000 teachers

Begum was selected among 20,000 applications from around the world.

She has been working at a women elementary school in Gilgit since 1992 and has instructed more than 7,000 teachers across G-B and more than 8,000 across Pakistan.

She is now the headteacher of her school. The students of her school have performed exceptionally well in official examinations, which has resulted in an increase in enrollment.

HEC honours 47 outstanding varsity teachers

Begum's priority list includes having her students develop ethical, moral and social values. She and her students, for example designed and implemented an environmental project to produce organic fertilizers which was a great success.


The winner will be announced at the Global Education and Skills Forum in Dubai on March 19.
COMMENTS (2)
Comments are moderated and generally will be posted if they are on-topic and not abusive.
For more information, please see our Comments FAQ