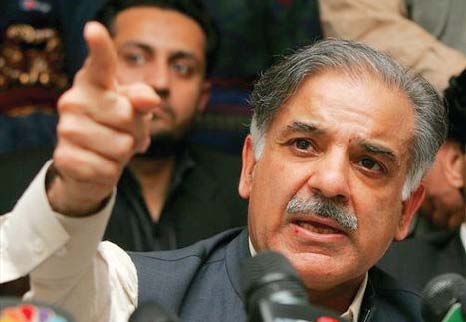 ---
Various matters of the Lahore Knowledge Park Company (KPC) were reviewed during a meeting chaired by Punjab Chief Minister Mohammad Shehbaz Sharif.

CM Inspection Committee Chairman presented a report which highlighted embezzlement in the process of tracking down recruitments in the company. The CM, while taking strict notice, reprimanded the KPC CEO on account of negligence. He directed the termination of all recruitments against merit on an immediate basis.

Speaking on the occasion, he said the Punjab government has promoted merit on every front without compromising on transparency and virtue. Shehbaz stressed no government officer would be allowed to go against it.

He directed all government officers to abide by rules and regulations otherwise strict action would be taken against those who misuse public channels.

He sought a report on misappropriations in KPC within seven days so that guilty individuals could be identified and held responsible.




Meanwhile, MNA Aalimdad Lalika called on Shehbaz on Monday. The CM said PML-N was working on the lines of "humanity first" and had taken every possible step to improve living standards of the less privileged.

He said not only had mega development projects worth billions of rupees provided relief to the public, a lot of money had been saved be adopting a policy of transparency.

He boasted that all these projects saw the light of day under the vibrant leadership of PM Nawaz Sharif. Shehbaz said they showed a self-explanatory precedent of standards, speed and transparency. Government efforts to strengthen the economic foundations of the country had proven fruitful as foreign investment brought into the country has opened vast employment opportunities, he added. The CM said even international organisations had acknowledged the good governance, transparent policies and performance of the Punjab government. He vowed to overcome the energy crisis soon.

Published in The Express Tribune, February 22nd, 2017.
COMMENTS (1)
Comments are moderated and generally will be posted if they are on-topic and not abusive.
For more information, please see our Comments FAQ