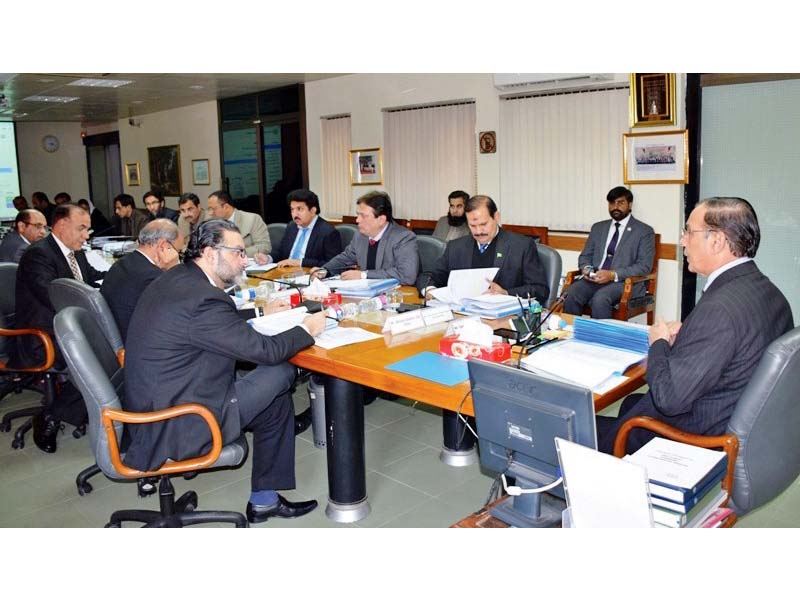 ---
ISLAMABAD: The National Accountability Body (NAB) is focusing on cases of cheating the public by fraudulent financial companies, bank frauds, wilful default of bank loans, misusing authority and embezzlement of state funds by government servants.

This was stated by NAB Chairman Qamar Zaman Chaudhry while chairing a review meeting at NAB headquarters, a statement said on Sunday.

He said that NAB was committed to working with absolute professionalism, transparency and on merit. In this regard, the accountability body has chalked out a proactive and comprehensive anti-corruption strategy to eradicate corruption by adopting a zero tolerance policy.

He added that the bureau's prime focus was on cases of cheating public at large. In this regard, he pointed out that figures of complaints, inquiries and investigations had almost doubled from 2015 to 2016.

Highlighting achievements by NAB, he said the accountability body had established a Forensic Science Lab (FSL). Moreover, timelines had been prescribed for efficient, effective and expeditious disposal of cases prescribing a maximum limit of 10 months.

NAB has also introduced the system of Combine Investigation Team (CIT) to benefit from the experience of senior supervisory officers. This system, Chaudhry said, would not only lend quality to the work but also ensure that no individual can influence case proceedings.

He added that the concept of CIT had proven to be successful in improving the quality of inquiries and investigations.

Highlighting the regional role of the bureau, Chaudhry said that with Pakistan the first chairman of the SAARC Anti-Corruption forum, NAB was a role model for SAARC countries.

Further, he said NAB had signed an agreement with China which would see the two countries oversee and ensure transparency in projects of the China- Pakistan Economic Corridor.

He added that to create awareness about the ill effects of corruption among the youth, NAB had signed an agreement with the Higher Education Commission (HEC) to set up 42,000 Character Building Societies (CBSs) in universities and colleges to create awareness against corruption.

Chaudrhy said that NAB had devised a Partly Quantified Grading System (PQGS) to review and evaluate the performance of all NAB Regional Bureaus and to review their strengths and weaknesses. The annual inspection of all regional bureaus will be completed at the end of Feb 2017.  

Published in The Express Tribune, February 20th, 2017.
COMMENTS (1)
Comments are moderated and generally will be posted if they are on-topic and not abusive.
For more information, please see our Comments FAQ