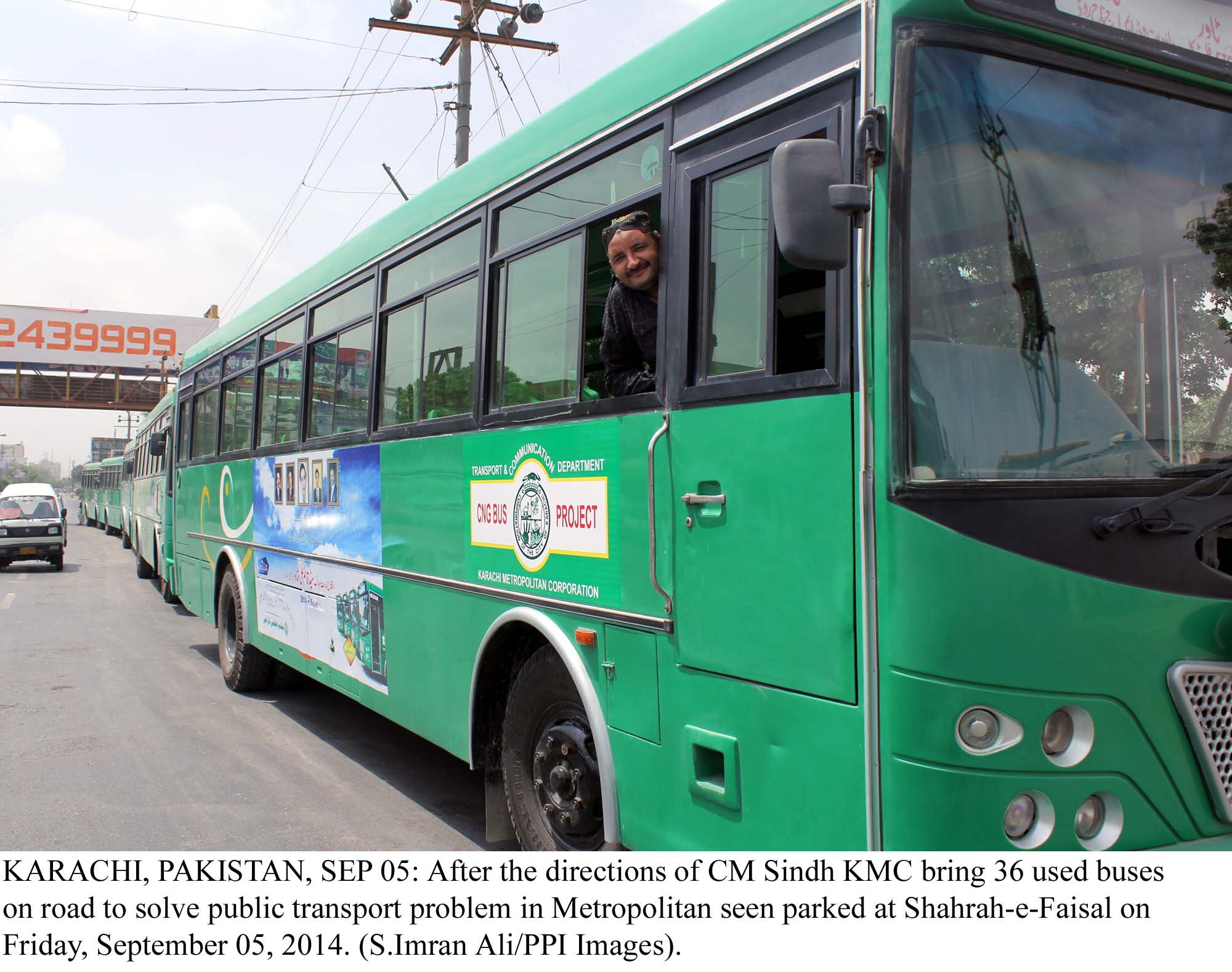 ---
LAHORE: The Punjab Mass Transit Authority (PMA) is all set to bring out 200 new public buses on feeder routes of Lahore Metro Bus this week.

The buses will hit the roads as part of a collaboration with Daewoo Pakistan

PMA General Manager Operations Syed Uzair Shah told The Express Tribune the authority had almost completed arrangements to start the service on 14 routes of the Lahore Metro Bus by next week. The authority has sought an appointment from the Chief Minister's Office for inauguration of the new public transport project.

The project was delayed by over nine months due to lengthy procedures and bureaucratic hurdles. Earlier, it was delayed by the confusion in agreement terms between the authority and the operator, Daewoo Pakistan.

New buses may start plying next month in Lahore

Brand new imported buses had been standing idle for the last two months as the government could not decide whether PMA or Punjab Safe Cites Authority, would install the closed-circuit television (CCTV) cameras on the feeder routes. However, it was later decided that the PMA, through its vendors, would install the CCTV cameras as both authorities had different uses for the devices.

Daewoo Pakistan spokesman Naeemullah said the company also completed the drivers' route training and was awaiting the green signal from PMA.

Initially, the public buses will operate on 14 feeder routes, covering a total length of 123 kilometres. Later, more buses will be inducted in a phased manner once the Lahore Orange Line Metro Train is operational.

New public buses to hit Lahore's roads

Mass transit officials believe motorcycle riding will reduce once these buses take to the roads as commuters will have reliable transport. New buses will also improve connectivity among different areas and provide additional passengers for the metro bus service.

The authority has already made arrangements to integrate ticketing systems of both the Lahore Metro Bus service and feeder buses to enable passengers to travel on a single ticket.

The PMA had inked an agreement with the Daewoo Pakistan in February to procure, operate and maintain 200 feeder buses for integrated operations in Lahore.

Official documents indicate these buses will be equipped with automated fare collection and bus scheduling system (AFC-BSS) as well as GPS tracking devices.

Published in The Express Tribune, February 20th, 2017.
COMMENTS (1)
Comments are moderated and generally will be posted if they are on-topic and not abusive.
For more information, please see our Comments FAQ