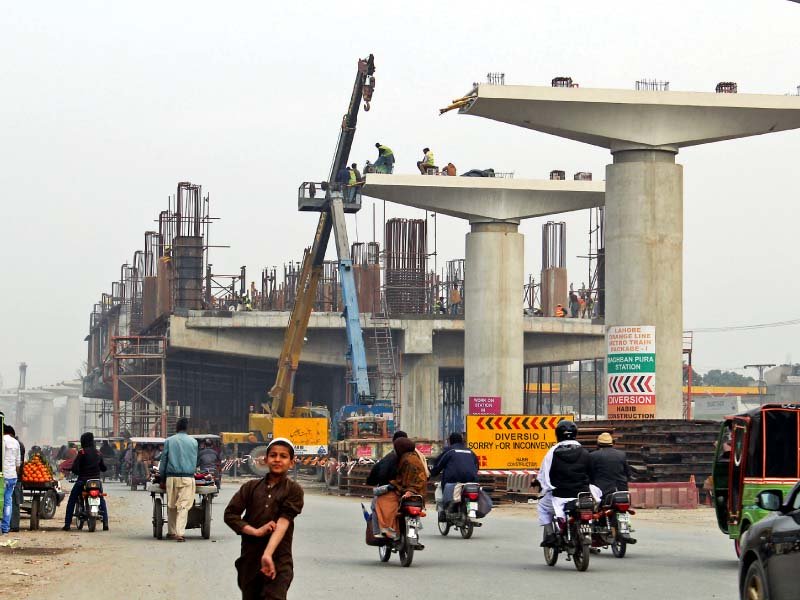 ---
LAHORE: After lengthy litigation and lethargic legal proceedings, finally 25 out of 110 families displaced due to the construction of the Lahore Metro Train's Orange Line project received compensation cehques on Saturday.

OLMT Steering Committee Chairman Khawaja Ahmad Hassaan, along with the representatives of Lahore Development Authority (LDA) and other senior government officials distributed compensation cheques among the 25 families.

The OLMT chairman told The Express Tribune that the government has paid relocation compensation to most of the dislocated families except the residents of a poor neighbourhood called Parachute Colony.

"Today, we made payments to the residents of Bangali Building, Mahraja Building, Sukh Nehar, Mauj Darya and a couple of other neighbourhood," Ahmad said.

"These people had approached the government that they were not being properly compensated. The chief minister had constituted a committee to address their grievances. It took almost eight months to settle their claims after getting approval from the government departments concerned," he maintained.

As many as 110 families had submitted their claims of which 25 have been paid while the rest would be paid in the coming week, he added.

Responding to a question, Ahmad said though the government wanted to settle Parachute Colony's claims at the earliest but they had moved the court. "Once the court announces its verdict, the government will pay amount against the relocation compensation to the residents of the area."

He said though the government has completed a major land acquisition process but still it has to satisfy the court and the United Nations Educational, Scientific and Cultural Organisation (UNESCO) as development work could not be started in the vicinity of over a dozen heritage sites.

The 27-kilometre Orange Line Metro Train project is estimated to cost $1.65 billion, which is being funded through a Chinese soft loan. The project is part of the metro network in the city. It will connect Raiwind, Multan Road, McLeod Road, the railway station and the Grand Trunk Road.

Published in The Express Tribune, February 19th, 2017.