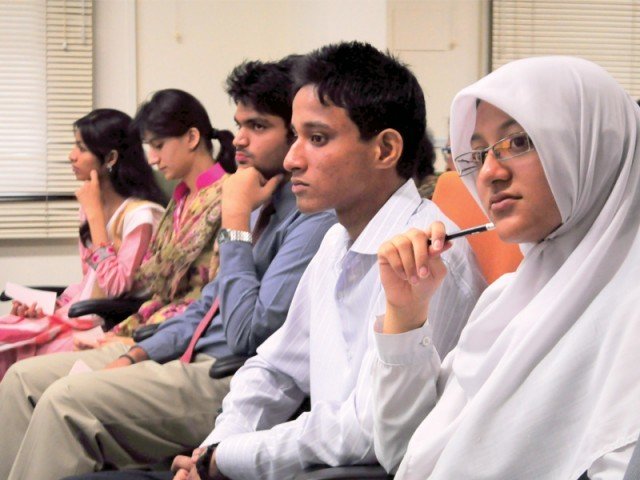 ---
LAHORE: The Punjab government has made verification of education degrees of job aspirants mandatory at all public offices in the province. Government departments have also been directed to verify degrees of those recruited over the years.

The decision has been communicated to all secretaries, divisional commissioners and deputy commissioners in a recent letter issued by the Punjab Services and General Administration Department (S&GAD).

The letter titled 'Verification of Educational Degrees/Testimonials as a Mandatory Condition for Appointment in Government Service' states similar instructions were given by the Punjab Chief Minister's Office on December 23, 2016.

The S&GAD letter, a copy of which is available with The Express Tribune, is said to be in pursuance of instructions issued by the office vide a letter dated December 24, 2016.

The educational degrees of the employees from the departments concerned should be verified, the letter reads. "I am further directed to request you to complete the verification of testimonials, educational degrees of employees of your department, division and district, including the employees of attached departments, autonomous bodies, companies, boards, agencies, etc."

The letter also directed officials to verify the degrees of people recruited earlier. Public departments have been asked to verify employees who had been recruited during the periods of January 1, 2014 to December 31, 2016; January 1, 2011 to December 31, 2013; January 1, 2008 to December 31, 2010.

The letter also gives deadlines to comply with the orders for each recruitment periods.

For the period of January 1, 2014 to December 31, 2016, the deadline has been decided as March 5, 2017.

For those recruited between January 1, 2011 and December 31, 2013, the given deadline to complete the verification process has been decided as April 5, 2017.

For the last recruitment period, January 1, 2008 till December 31, 2010, the deadline for verification of their credentials has been set as May 5, 2017.

The S&GAD letter also asks department heads to comply with the order as of 'most important' as the final report compiled would be submitted to Punjab Chief Minister Shehbaz Sharif. "This may kindly be assigned 'top priority' as the compliance report is to be submitted to the Punjab chief minister," the letter states.

Back in 2010, at least 12 politicians were forced to resign for possessing fake education degrees across the country. The Supreme Court had ordered the election commission to verify the degrees of nearly all 1,100 federal and provincial lawmakers after at least a dozen were found to have cheated.

Earlier this month, the Civil Aviation Authority claimed to have terminated the services of at least 85 of its employees on charges of corruption, heroin smuggling and use of forged degrees over the past three years with about 39 workers losing their jobs because of fake degrees.

Published in The Express Tribune, February 19th, 2017.
COMMENTS
Comments are moderated and generally will be posted if they are on-topic and not abusive.
For more information, please see our Comments FAQ