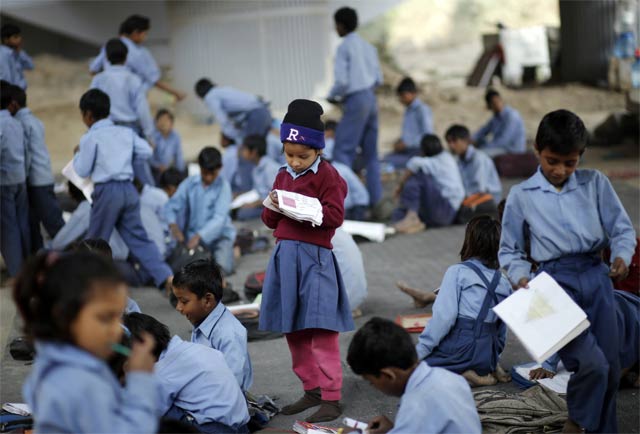 ---
LAHORE: The government has given four weeks to a committee formed by the Punjab chief minister to assess the potential effectiveness of installing 'smart boards' at public schools.

Punjab Chief Minister Shehbaz Sharif presided over a high level meeting to review the use of smart LED boards to educate students and train teachers.

While addressing the meeting, the CM said the use of advanced technology in the education sector is a must as it will bring "amazing" results in the field.

He recalled the Punjab Government started this initiative in Danish Schools six years ago and students of Southern Punjab were being educated through this technology.

He ordered the formation of a committee which would submit its final recommendations within four weeks.

British experts briefed participants about the procedures involved in smart board technology. Provincial ministers Rana Mashood Ahmed and Syed Raza Ali Gillani were present at the meeting. CM's Adviser Dr Umer Saif, Punjab Education Foundation Chairman MPA Engineer Qamarul Islam Raja, the additional chief secretary and sectaries of relevant departments were also in attendance.

Educational scholarships

As a special initiative of the chief minister, scholarship cheques amounting to Rs.5.2 million were distributed among 179 students from minorities in the Lahore Division. These cheques were distributed by Punjab Minister for Minority Affairs and Human Rights Khalil Tahir Sindhu at the Town Hall on Thursday.

Sindhu congratulated the recipients and said that the CM had allocated Rs30 million to provide educational scholarships for students from minorities during 2017. He said that as many as 658 students from minorities were given educational scholarships in 2015-16 throughout the province.

He said educational scholarships were being provided purely on a merit basis and with complete transparency.  He asked students to focus on education and skills for their own sake and national prosperity.

Sindhu said the Punjab government announced even more scholarships for minority students and those who were eligible could apply by February 28.  The minister continued that the 5% quota for minorities in government jobs had been implemented on the orders of the CM.

Published in The Express Tribune, February 17th, 2017.
COMMENTS (1)
Comments are moderated and generally will be posted if they are on-topic and not abusive.
For more information, please see our Comments FAQ